Transhipment via India: What has changed?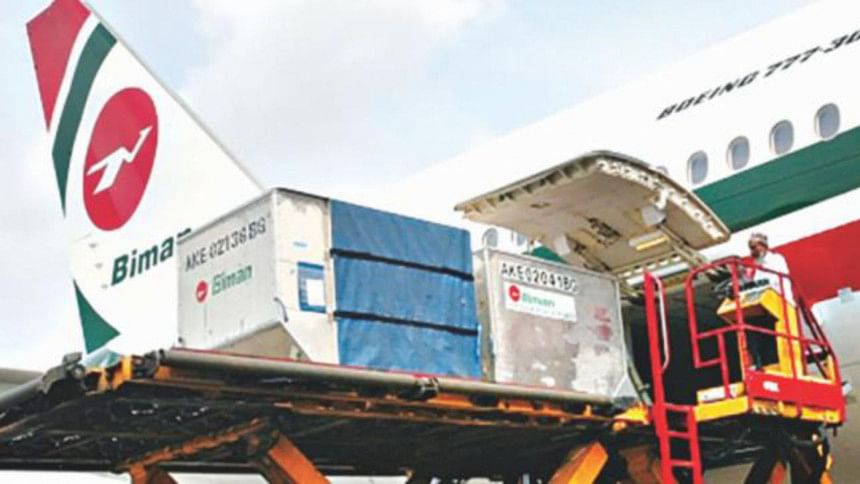 As per a report published in this paper on January 7, Bangladeshi RMG shipment to Europe will be expedited with the "introduction of transhipment facility from Kolkata's Netaji International Airport on a pilot basis." The report also mentioned that the first-ever bonded cargo from Bangladesh flew out of Kolkata airport last week; the cargo was carried to the Benapole land port where it was transferred on to Indian trucks which carried it to Kolkata airport. This is a window of opportunity that has been largely welcomed by exporters who need to ship goods by air to Europe. The agreement was worked out at the policy level in October and this mode of transport will, on the one hand, cut lead time and, on the other, reduce the cost of carrying goods.
Experts and industry insiders alike agree that the use of Indian transhipment will boost Bangladesh's international trade by enhancing competitiveness for the European market, which is the destination for the bulk of our RMG exports. Although there will be voices of dissent regarding the present arrangement, transhipment is hardly news in international trade. The security issues involved in the movement of goods across national boundaries, if handled properly, can only help our exporters who must airfreight their products to European destinations where time is a factor.
The fact that we have to rely on an airport of another country to ship our goods on time—and where shipment costs are lower than those at our own Hazrat Shahjalal International Airport (HSIA)—is unfortunate and a matter of shame. It also drives home the issue raised by Bangladeshi economists who point out that our authorities need to raise competitiveness of our airports by increasing the capacity of air cargo handling facilities. Our exporters are being forced to use the transhipment facility because the Civil Aviation Authority of Bangladesh (CAAB), which manages HSIA, the country's only international standard airport, has not been able to get its act together on the air cargo handling issue. It is as simple as that.
The security situation at HSIA has improved over the years. The International Civil Aviation Organization (ICAO) carried out the security audit of HSIA from November 25 to December 4, 2018 (after a gap of nine years) and will submit its findings within two months. The CAAB chairman has stated to the press that the ICAO team had found no major security loophole and that measures undertaken by Bangladesh are satisfactory. For the sake of argument, let us take that statement at face value.
While security issues have been proactively addressed, the same cannot be said about the sorry state of air cargo handling at HSIA. Indeed, one freight forwarding company official has recently pointed out that if it costs Tk 5 per kilo to carry goods by air freight from Bangladesh to Europe, it will cost Tk 3.5 per kilo (a saving of nearly 43 percent) to use the Dhaka-Kolkata-Europe route (as reported in The Daily Star report on January 7). This gives us some idea of how expensive it is to ship from our country as opposed to shipping from a neighbouring country where goods have to travel from Bangladesh (by road) to the border, physically be transferred to trucks on the other side of the border before reaching a foreign airport, and then being air freighted to the ultimate European destination.
While the above illustrates the reality in cost savings, when it comes to time-bound shipments, our international airport in Dhaka remains in the black. Unfortunately, HSIA has a long history of mismanagement whereby goods are left unattended at the cargo village. Forget about the issue of pilferage, air shipments are made by exporters to reduce the lead-time and by the time our goods actually get shipped out, it is often too late. What is the point of air shipment then? If deadlines cannot be met, why on earth would any company ship out any exportable item from HSIA?
At the end of 2015, press reports started to emerge with regard to the problems of financing a third terminal at HSIA. While international lenders and even aid agencies had initially been keen to invest in the project, that interest seems to have withered. The airport expansion project isn't new. According to a report in airport-technology.com, the construction was supposed to begin in April 2018 and it was envisaged that along with all the facilities that came under the expansion master plan, a 41,200m2 (square metre) cargo building would be constructed which would increase cargo capacity from 200,000 to 500,000 tonnes. In mid-2017, we were told that CAAB had signed a deal with four joint-venture companies to finally construct the terminal.
The issue here is of the time expended to come to a decision, award a contract and then start construction which was in the making for years. Business will not wait around for our ports of exit, in this case HSIA, to be brought up to the capacity to handle the ever-increasing exports. The revenue being lost today because we can't deliver on infrastructure is our fault—and no one else's. Now that the new cabinet has been sworn in with a lot of new faces, perhaps we can change our mindset about getting the wheels of the bureaucracy moving at a pace that the times dictate.
---
Syed Mansur Hashim is Assistant Editor, The Daily Star.
---
Follow

The Daily Star Opinion

on Facebook for the latest opinions, commentaries and analyses by experts and professionals.
To contribute your article or letter to The Daily Star Opinion, see our

guidelines for submission

.
---