Mobilising the spirit of Ramadan in the fight against Covid-19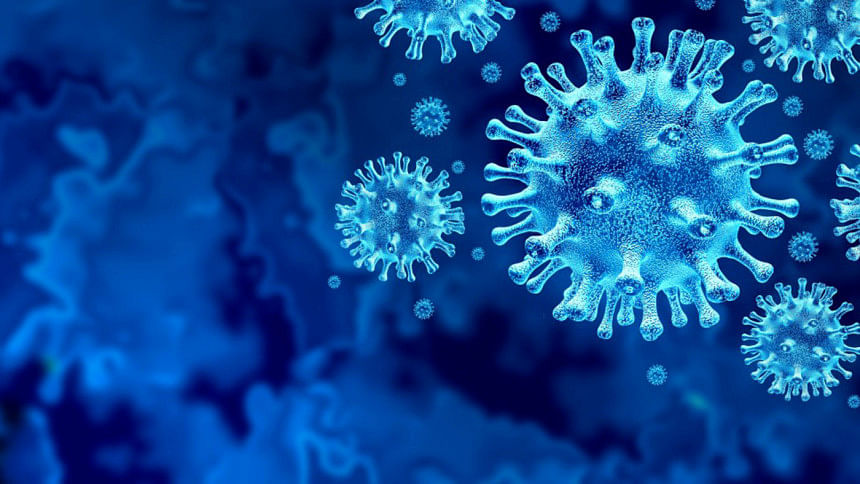 From a religious perspective, Ramadan has always been a time of self-reflection, restraint and altruism—and given the struggles being faced by daily wage earners and, in reality, a majority of Bangladeshis today, we have a unique opportunity to invest in our faith to collectively tackle the challenges posed by Covid-19. It goes without saying that this special month of fasting, prayer and community is going to be very different in 2020, compared to past instances—social distancing measures mean that the festive nature of Ramadan will be absent in its traditional form. Nevertheless, with Ramadan calling Muslims to reflect on their faith, we have a moral obligation to stand by the most vulnerable in our society, on a scale larger than perhaps any other time in our lifetimes. Let us think of this as an opportunity to serve our faith, at a time when it matters the most.
In Islam, the idea of Ithaar translates to altruism—in simpler terms, the concept begs us as Muslims to prefer others over one self. Giving precedence to the other person, over individual wants, is something that is unrelentingly encouraged. In fact, specific occasions, like Ramadan, bring out the very best of Islamic altruism. And then of course, the concept of Zakaat comes into play—one of the five pillars of Islam, Zakaat is second only to Salat (Prayer) with respect to Quranic ranking of the pillars. In simpler words, the religious duty of alms-giving is treated as a civic obligation, and Muslims are expected to provide 2.5 percent of their total savings and wealth to the marginalised, poor and needy. This forms the very cornerstone of Islamic theology—and is a key duty which is promoted during Ramadan. Based on a person's total value of possessions, one could evaluate Zakaat as a form of mandatory taxation—a kind of individualised and discretionary fiscal policy measure used to enhance equitable wealth distribution within communities. When it comes to supporting measures to alleviate hunger and poverty, either through charitable measures or mandatory Zakaat initiatives, Muslims tend to be more altruistic during the month of Ramadan—and during this unique phase when congregations are discouraged, personal restraint encouraged, and physical interactions with community members barred, our entire focus as Muslims must be directed towards supporting the fight against Covid-19, while practicing our faith.
In fairness however, religious obligations often carry greater traction with older members of families—Ramadan has been no different in the past. Nevertheless, given the accentuation of digital technology and the eagerness of youth groups to support initiatives in the battle against the coronavirus phenomenon, younger generations have an equal opportunity to invest their time in a very different aspect of Islam—an aspect often underrepresented across the media.
On a personal note, I have joined a social movement called #BacharLorai (the fight to survive)—that is bringing together Bangladeshi expatriates (from Canada, Australia, USA and the UK), youth led initiatives, grassroots organisations and most importantly, Bangladeshi citizens, to do our bit in the fight against Covid-19. Our efforts are limited but directed towards Bangladesh, which is increasingly looking like a hotbed for disaster.
For some perspective, two months ago, two Bangladeshis came together to create Resource-Coordination Network Bangladesh (RCNB). During that time, a few of my expat friends and I were involved in a public beneficiary campaign called BacharLorai. A month into spreading public awareness, feeding daily wage earners, assisting vulnerable communities and standing together with the healthcare sector, the two groups came together as one organisation, RCNB, to start a social movement: #BacharLorai.
Looking back at our limited efforts, we successfully distributed healthcare masks to hospitals in Bangladesh, and raised funds for ongoing relief to feed daily wage earners who had lost their jobs to Covid-19 and for the penetration of public health messaging into rural communities. As we started to grow, the Network became stronger and #BacharLorai became dearer. From collaborations with reputed grassroots organisations to welcoming artists like Desiginify who contributed their talents to the cause, all our initiatives knowingly and unknowingly were operating in the very spirit of Ithaar as promoted in Islam. As we near the end of the second phase of our approach, we are now placing a renewed focus on mosques, orphanages and the socioeconomically disadvantaged to diversify our efforts towards helping out our brothers and sisters in this time of need. RCNB and #BacharLorai is but a small speck amidst thousands of on-the-ground efforts by Bangladeshis to do their bit—and Ramadan provides an excellent segue for youth groups in particular, to fundraise in the name of prioritising our moral obligations.
This brings us to my last point—it is imperative that youth groups and those fundraising during this time, use the spirit of Ramadan as a positive leverage to acquiesce much needed tangible financial support, and direct these funds to communities which need it the most. Whether it be through Zakaat initiatives or charitable fundraisers, investing in messaging through the lens of Ramadan, in a country where religion has always played an important role, is perhaps the most credible mechanism via which we can raise funds. To put it in terms of numbers, only 15 percent of the total Bangladeshi workforce earn more than USD 6 per day. The lack of medical equipment across the board has been well covered by the media—the gross lack of appropriate policy-based focus on issues that matter, throughout our national history, including investing in workers' insurance and an adept health infrastructure network, has made Bangladesh underprepared to face today's calamity. The Government cannot address Covid-19 on its own—and therefore, private citizens stepping up is the only way that we can ensure that our people have a future.
In hindsight, this very notion of giving and supporting one another, has made me feel closer to my faith than any other instances in my lifetime—Islamic teachings promote fundraising, charities and altruism, not as subsidiaries, but as fundamental aspects of our faith. I would urge youth groups in particular, to use the teachings of Islam and the values ingrained in Ramadan, to direct resources towards the most vulnerable in our society. Mobilising the spirit of Ramadan and tapping into positive religious sentiments may provide us with a collective ray of hope, in what is otherwise, a devastating situation. Furthermore, expatriate communities have the chance to give back to Bangladesh and recognise the privilege they have, by directing funds to organisations working in alleviating the struggles of communities at this time—sponsor iftars, support orphans or invest in any initiative you see fit. But contribute. Contribute as much as possible. And contribute in the name of your faith or an idea which motivates you. But contribute.
We tend to practice the ceremonial aspects of faith. Islam promotes an additional narrative as well—that of preaching. In my interactions with my late Grandfather, he used to remind me of the precedence of social welfare and how preaching involves carrying these very teachings of Islam to our communities—those words, especially now, seem timeless. Let us preach and practice social welfare together and fight Covid-19 to the best of our abilities.
I want to end by referring to a message of Prophet Muhammad (PBUH), which carries great weight in today's context: "Give charity without delay, for it stands in the way of calamity" (Al-Tirmidhi)—a calamity is in motion, but we have an opportunity to ensure a future for many. Let us do so. Let us come together in this #BacharLorai.
To support the #BacharLorai movement, please email: [email protected]
Mir Aftabuddin Ahmed is a graduate in Economics and International Relations at The University of Toronto. He can be reached at [email protected]