A Giant Retreat for Mankind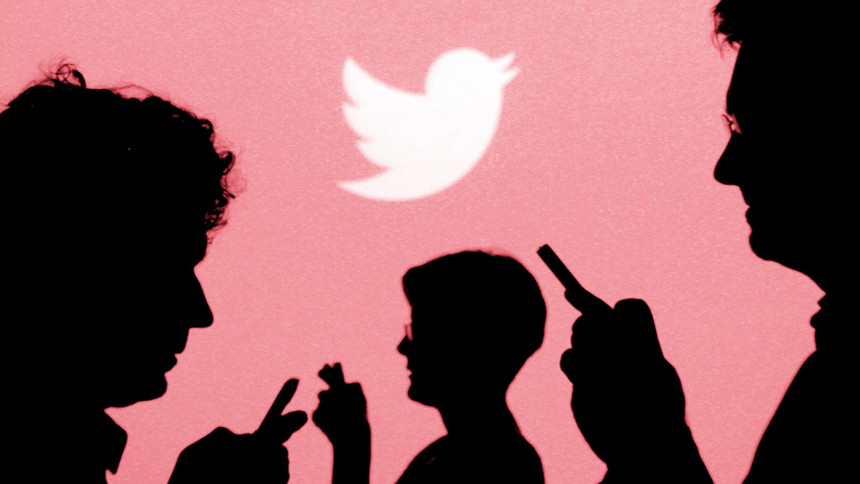 Remember those first words ever spoken from the moon? In the half-century since Neil Armstrong uttered them, the space race has invited many other countries—from the rich to the poor, from the developed to the developing—and even attracted private-sector interest. From a Soviet Union-US duopoly, we see China's greater strides than the original competitors, and even India, the country hosting a bulk of the world's pauperised people, is etching in its fingerprints, footprints, and space-based future plans. Technological advances have opened windows for space tourism, while Mars no longer remains outside the realm of human adventurism.   
Mankind's "giant leap"—that is, Armstrong's moon-landing on July 20, 1969 (which led to his auspicious October 27, 1969 Dhaka visit as part of the Giantstep-Apollo Presidential Goodwill Tour)—has been neutered, perhaps subordinated, by some giant "retreats." Many come to mind, so many more that sooner or later we will be asking ourselves whether we are progressing or regressing outside the space-race domain.
Climate change was not even an item when Armstrong's Apollo 11 took off on July 16, but every year now it headlines more casualties and damage than those before. Hiroshima and Nagasaki were the only automatic sites mentally flashing when atomic/nuclear disasters were discussed then; but today Three Mile Island (1979), Chernobyl (1986), and Fukushima (2011) join the list from bad radiation experiences. With no more than five possible nuclear powers then, our double-digit count now gives too many shady leaders access to the "button", making a nuclear showdown more probable than possible.
Similarly, a marijuana "high" set the limit then, yet today cocaine, yaba, and yet-unknown derivatives make us look like zombies. And if hijacking airplanes was about as dramatic an action as "terrorists" could execute then, 9/11 and ISIS suicide-bombers have also altered perceptions, expectations, brutality, and casualties dramatically.
The list goes on. When added, any raw score tipping the scales against those "giant leaps" for mankind rightly elevates fear.
How one wishes the above narration said it all. Alas, the arguably biggest nightmare remains unlisted. It is not only capable of inflicting the most damage, but it also has no colour, race, nationality, issue-centric or weapons-of-mass-destruction tags. As a silent behaviour innocuously conducted without brooking any imaginable adversary, it entails how we have retreated from the family, band, tribe, group, nationality, or country into our own selves. The last time such individualisation happened on this scale, producing the same anomie, was in the "jungle" we once came from. Our inward-turn has gone on, albeit glacially, for too long for us to reverse the trends now, though reversing it we must. At stake are two of our most cherished goals, embedded in principles we endear the most, wherefrom to split leaves us as outcasts or ostracised. Their common feature, individualism, demands attention beforehand.
Seen as the unbridled characteristic of the European Reformation, individualism drove the conversion of the Medieval faith-based subscription into material-enhancement by the 14th-century Renaissance. Our appetite was evident in how city-states turned into nation-states by the mid-17th century (by way of the Treaty of Westphalia). One consequence was the English Enlightenment itself making individualism an exclusive property of Anglo-Saxon culture (its sinews best illustrated in Max Weber's "Protestant Work Ethic"). Contrasting this were the family-knitted collective cultures, not only dotting the European continent, but also broader clans and groupies (like tribes) of all sorts outside Europe, the latter still existing in inter-generational families or extensive clans living in the same household, or in close proximity to each other, across a large part of the world. Yet—and this is the crunch—the shift to nuclear families, single-parent households, and simply go-it-alone outfits rank among the fastest growing social units. Beginning in post-World War II developed countries, they now invade developing countries.
The first of those principles, practices, or sought outcomes is, of course, democracy. Its underlying trait, to privately cast one's ballot, brutally hits collective cultural practices randomly. In a society riddled by a patron-client or man-servant social structure, as many developing countries still have, that voter gets an "escape" option from stratified suffocation in bad times. A Sudra or Scheduled Caste Indian, for instance, could renege on loyalty to the Brahmin to ventilate a grievance. Democracy outside the Anglo-Saxon countries struggles precisely because of this rendezvous between modern society and an implacable collective cultural trait. Though it may be the most cherished of all governmental forms, it must come to terms with society's cultural bedrock: where to yield, where to stubbornly hold, must be patiently worked out by more than the precepts of democracy or the electoral calendar. Threatening old anchors with new ones was the unfolding Twentieth Century story spilling over into the Twenty-first.
Turning to the second of those principles, practices, or sought outcomes—also the product of the English Enlightenment, especially as it collided with another secular social development (the industrial revolution)—is the advent of mass-production and inevitable free-trade demands (typically by the "stronger" countries against "lesser" others). From 19th-century liberalism to 20th-century neo-liberalism, we have seen countries both modern and traditional finding no alternative but to eliminate barriers, yes, even those state-sanctified barriers established by the Treat of Westphalia as sovereign rights and territorial sovereignty (like the European Union).
Like democracy, liberalism (and more blatantly neo-liberalism) exposes our "jungle" survival-of-the-fittest instinct best. Since democracy equalises the playing field for "haves" and "have-nots," resorting to pre-election monetary incentives helped the "haves" to reassert themselves. Aristotle foresaw another danger, "mobocracy": the electorate could become the "mob," voting in a mobster. His "mobocracy" may be entering its golden age in the 21st century. Likewise for neo-liberalism: under equal opportunities, the larger companies can gobble all else, including the government, but adroitly leaving the legitimacy-guarantor government out.
With both democracy and neo-liberalism as 21st century mandates (more country commitments now than ever before), we may be witnessing how the individual-collective cultural mismatch may be playing out: more democratic "crises" now than ever before, snaring even the most mature of them all, the Anglo-Saxon countries; and likewise, with neo-liberalism, from which every country seeks one "exemption" or another, with the flag-bearing country itself, the United States, now preaching "America first."
Even "America first" can only wilt under other secular forces. With the Internet, we have learned how to "turn off" the outside world; Facebook enhances our capabilities to "like" and "unlike," helping us cultivate like-minded yet unknown people globally, instead of just in our family, school, class, or neighbourhood; and from WhatsApp, we can beam whatever we want, still to the largest audience available, only this time far, far bigger than the family, school, class, or neighbourhood group. If we tweak these technologies and wreak whatever damage, or bestow whatever blessing we like, to whomever we want, wherever, whenever, anarchy will become our constant companion, from both the spontaneous but unorganised good and the deliberate bad.
From the family to the state, institutions have weakened, and boundaries have evaporated. Whims have taken over. We could face nastier residues than any nuclear bomb, climate-change threat, or drug damage.
Imtiaz A Hussain is the head of Global Studies & Governance Program at Independent University, Bangladesh (IUB).
Follow The Daily Star Opinion on Facebook for the latest opinions, commentaries and analyses by experts and professionals.
To contribute your article or letter to The Daily Star Opinion, see our guidelines for submission.