The world is sadder, angrier and more fearful than ever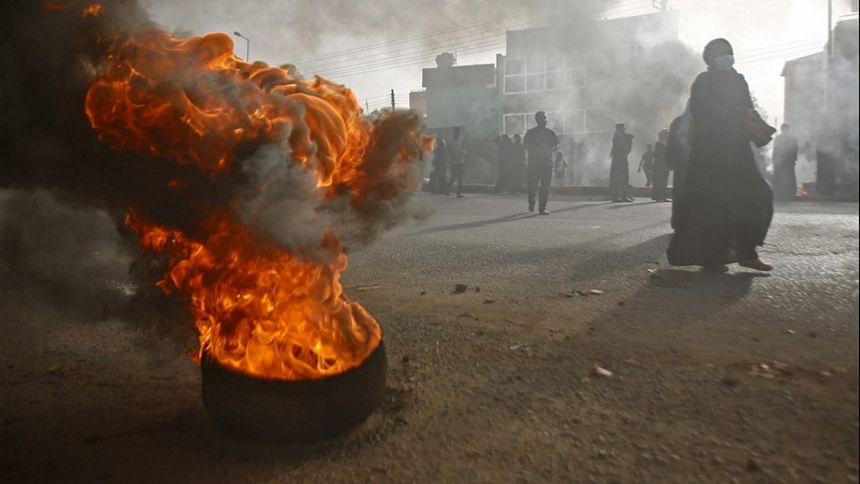 Today, about 7.7 billion people call earth their home but our present home (world) is just not that happy of a place—at least, not according to the people living in it. Last year, US-based analytics firm Gallup conducted a global survey, asking 151,000 people in 143 countries a series of questions that looked into the world's "emotional temperature." Recently, they released the results of its survey in the 2018 Global State of Emotions report that says most people across the globe at present are sadder, angrier and more fearful than they have ever been before. 
I don't know about those of you reading this article but I don't think they needed a study to figure this one out. I cannot recall a single day in the last several years where we didn't hear or read about something terrible happening like car bombs, shootings, political violence, war, human rights abuses, or a tragedy involving innocent civilians and children in our community or across the globe. In a world where approximately nine million people die of world hunger each year, around 3.1 million children under five years of age die from poor nutrition each year, nearly one person is forcibly displaced every two seconds as a result of conflict or persecution, and about one in three women worldwide is affected by physical and sexual violence, it's no wonder people are getting sadder, angrier and more fearful.
Our world leaders have failed us—they have ruined the gift of the earth. They have sown seeds of hatred, violence, terrorism, separatism and communal divide and have produced ungoverned spaces and grievances among people that have allowed different groups to attack one other.
Today, in nearly 50 conflict zones around the world, some one and a half billion people live under the threat of violence. From Syria to Yemen, from Haiti to Mali, from South Sudan to Venezuela, from Afghanistan to Myanmar, political crises, war and armed conflicts have forced millions to flee their homes. According to United Nations High Commissioner for Refugees (UNHCR) Global Trends Report, in 2017, more than 68.5 million people fled war or persecution. The report also confirms that just five countries make up more than two-thirds of all refugees: Syria (6.3 million); Afghanistan (2.6 million); South Sudan (2.4 million); Myanmar (1.2 million); and Somalia (986,400). There are also an estimated 10 million stateless people who have been denied a nationality and access to basic rights such as education, healthcare, employment and freedom of movement.
These intensifying wars, armed conflicts and violence are taking a heavy toll on the lives of women and children. Though they are never responsible for any wars, conflicts or violence, they are the worst sufferers. They are shot, bombed, raped, starved, and driven from their homes. Some women in war zones are forced into prostitution to provide for their family. According to Unicef, an estimated 535 million children—nearly one in four—live in countries affected by conflict or disaster, often without access to medical care, quality education, proper nutrition and protection. As of early 2018, nearly 31 million children have been forcibly displaced by violence and conflict, including 13 million child refugees and more than 17 million inside their own countries. They were detained and separated from their families; many will spend their entire childhoods away from home, leaving them vulnerable to exploitation and abuse by smugglers and traffickers.
The scourge of war and armed insurgencies continues to deplete national resources of some of the world's poorest nations, pushing millions into poverty. According to the World Humanitarian Data and Trends 2016 report, the estimated economic cost of armed conflict, war and violence is USD 14.3 trillion, equivalent to 12.6 percent of global GDP. Today, more than 11 percent of the world population live in extreme poverty—of them 413 million live in sub-Saharan Africa, and 18.6 million live in the Middle East and North Africa. Globally, more than 780 million people live below the international poverty line, surviving on less than USD 1.90 a day. These numbers are calculated based on income and a person's ability to meet basic needs. However, when looking beyond income, there are also 1.3 billion people in 104 developing countries living in multidimensional poverty, passing their everyday life in squalid conditions, suffering from hunger, disease, and desperation, struggling to fulfil the most basic needs like health, education, and access to water and sanitation, to name a few, according to a 2018 survey by the UN Development Programme.
Given the world's present circumstances, our home (world) does not seem to be a very nice place right now; there is too much of hatred, conflict, war, double standards and hypocrisy. Today, only a handful of economically and politically powerful global elites are setting the rules of the world, who consider themselves as the "saviour" of the world. For the past several years, these powerful nations have been preaching "world peace" but the questions remain: do they really practise what they preach?
Take the United States for example, the world's leading economic power. Since 1776, the US has been at peace for only 16 of its 242 years as an independent nation. According to the White House's latest war report, currently, the US military is officially fighting wars in seven countries. While they try to be noble by claiming that they have entered these wars because they are "fighting for justice," "for democracy," or "fighting against terrorism and dictatorship," the entire world knows what the real motive underlying these wars and conflicts is. Joe Iosbaker, a leader of the United National Antiwar Committee, said: "The US doesn't go to war to protect lives, it goes to war for profit."
Let's face the reality. Our world leaders have failed us—they have ruined the gift of the earth. They have sown seeds of hatred, violence, terrorism, separatism and communal divide and have produced ungoverned spaces and grievances among people that have allowed different groups to attack one other and have made our present home (world), in many ways, a more dangerous place to live in. And as a consequence, people around the world feel more depressed, uneasy, insecure, and divided today.
Today, what we need is for our world leaders to unite rather than divide us as human beings. We need a new language of politics—a language that speaks about sustainable and balanced growth of the global economy based on cooperation and mutual benefit, fairness and justice; a language that promotes global peace based on the principle of empathy and sharing. Our world leaders can take lessons from former US President Jimmy Carter who had rightly said: "War may sometimes be a necessary evil. But no matter how necessary, it is always an evil, never a good. We will not learn to live together in peace by killing each other's children."
---
Abu Afsarul Haider studied economics and business administration at Illinois State University, USA. He is currently involved in international trade in Dhaka. Email: [email protected]
---
Follow The Daily Star Opinion on Facebook for the latest opinions, commentaries and analyses by experts and professionals.
To contribute your article or letter to The Daily Star Opinion, see our guidelines for submission.
---