Architects are not 'others'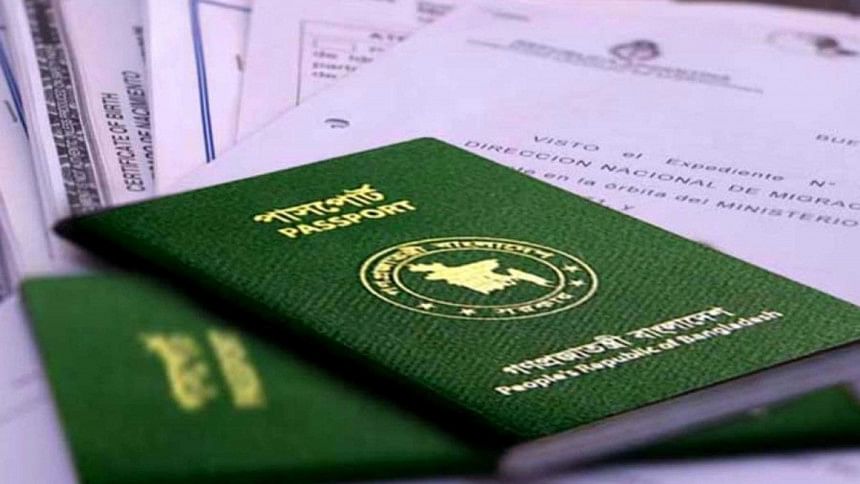 I have always resented the common belief (due to fabricated propaganda, plus the romanticisation of an emperor who had seven wives) that Samrat Shahjahan "built" the Taj Mahal. I assume—only because I have no evidence—that the Mughal emperor did not even touch a single brick, nor did a speck of sand soil his bejewelled fingers, when the monument was built. One can only imagine the umbrage suffered, obviously in silence, by the actual architects and engineers, the masons and the craftspeople.
That was not the only time credit for creativity was misplaced. More recently, the Jatiya Sangsad Bhaban fell victim to an identity mix-up. Did you know that it was designed by "others"? Preposterous, indeed, but sometimes there are mechanisms that can twist facts and misguide the unsuspecting.
In order to decipher what I said, we need to first understand the honour that professionals embrace for their expertise gained through knowledge, training, and hands-on experience.
In 2004, I was commissioned as the architect for the 480-bed hostel at the Military Institute of Science and Technology (MIST)—to accommodate both boys and girls. When it came down to drawing an agreement with the Military Engineer Services (MES), we discovered that we had to sign the document as a contractor. Defending the dignity of my profession, I explained to them that doing so would be demeaning to both the contractor and the architect. "Please change it," we said. We sat there for a couple of hours while the agreement was retyped, "contractor" was replaced with "architect," and the correct contract was signed.
It pains me that after seven years of rigorous studies and on-the-job pedagogy, after architects have contributed to nation-building for over 50 years, and after an architect had the privilege to design khod Passport Bhaban, we are reduced to the category of "others."
Physicians prefix their name with "Dr," as do doctorates. Engineers are introduced as "Engr," and some lawyers as "Adv." But architects, now "Ar," may soon have to prefix their names with "Otr."
Our E‑Passport Online Registration Portal requires an applicant to declare one's profession. It is pertinent to note here that a professional can be, for instance, a lawyer, and his profession is practising law. But the passport form lists 61 categories of not professions, but some professionals; the rest are people with various job descriptions, and several dignitaries are included as well. And—you guessed it right—architect is not in the long roll of honour.
The options include numerous occupations and vocations, trades and jobs. Lumping them all together is unfair to professionals; acquiring this identity requires advanced education and proficiency, as well as conducting yourself by a code of conduct, framed by a responsible professional body.
Such a basic error! Since the government portal is seeking to record the applicant's profession, the list should have had categories such as accountancy, banking, teaching, etc. Despite architecture being an established profession, it is not listed on the website, creating a bundle of confusion and exasperation.
Our passport application form needs to be amended to generalise an applicant's employment status. Be it a profession, trade, vocation, job, or even idle time—the information of one's livelihood could be sought under "occupation."
Going through the list, I am at ease to find that we architects have the choice to tick the box of "artist," because architecture is a lot about art. The majority of us are in private practice, but we could also mark ourselves under "business." We sometimes clean our desks and our computers, so "cleaner" could be an option. Some architecture graduates are qualified as "pilots."
I can sew a button, so a "tailor" I could be. We have to often nurse our parents and children. By that logic, we can choose "cook," "driver," "guard," "fisherman," "labourer," "mechanic," "painter" or "sweeper" from the list. Covid-19 has given us some additional practice as a "barber" as well. And, as a Barishailla, I am almost a "boatman." But, I cannot claim to be an architect!
Some of us have to double as a "housewife." A few of us are PhD "doctors." "Farming" is a long shot, but we can call them landscape architects. The "government, semi-government and autonomous" offices employ quite a good number of us. Obviously, several among us have "retired," so that too could be ticked—as could be "retired technocrat." We have architects who can be "permanent officers" in autonomous and nationalised organisations. All these options are available on the bizarre list in the passport form.
Many architects are "project employees." "Teaching" is our passion, as we have to pass our knowledge on to the next generation as professionals. "Unemployment" is a given option, but not too common among us. Being "dependent" of a diplomat or of a non-diplomatic official/staff in foreign service is always a possibility. The officers who drafted the form also goofed up on the gender issue by including "washerman" and "salesman." Besides the fact that women do the washing too, architects by nature are salespersons, selling their designs. As for "unknown," well, we honestly cannot choose that because we know who we are.
How and when "politician," "student" or an entire body—"satuary" (spelt so in the form)—became professions needs further inspection. Perhaps they meant statutory, under which "president," "prime minister," "speaker," "minister," "chief justice," "member of parliament," and "member of local government" could have been included, instead of each being itemised as professions.
Some other occupations on the list are: "accountant," "banker," "barrister-at-law," "blacksmith," "contractor," "engineer," "journalist," "lawyer," "merchant marine officer," "porter," "potter," etc. That only goes to show how detailed the list is. Unbelievably, "bachelor" is also a choice. The site differentiates between a judge and a justice, me lord! With so many openings available, the experts perhaps decided that including architecture as a profession was not necessary.
However, if you're being really creative, the reason for leaving architecture out is not difficult to understand. Perhaps a civil servant failed to get a chance to study architecture. Or someone courting a lady architect was rejected. Maybe an architect badly designed the house of a decision-maker, or asked for their fee repeatedly.
Seriously, though, the Institute of Architects Bangladesh (IAB) should urgently persuade the passport office to enlist architecture as a profession. According to the posts on social media, this remains a repeated election pledge by IAB candidates, followed by inaction. Seminars and souvenirs, picnics and presentations, competitions and cruises are all very fine, but safeguarding the members' interest and well-being will help IAB transform "others" into "architects."
Dr Nizamuddin Ahmed is an architect, a Commonwealth scholar and a fellow, a Baden-Powell fellow scout leader, and a Major Donor Rotarian.