7 Bangladeshis honoured with city council award in Michigan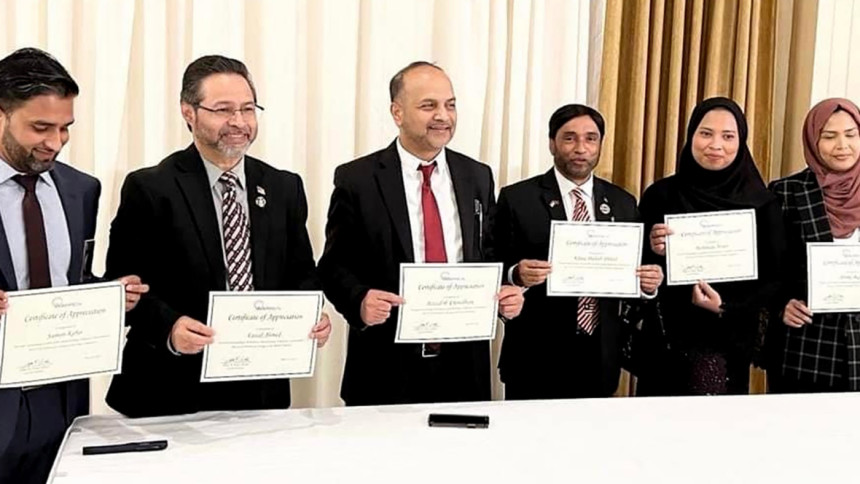 Seven Bangladeshi organisers have been honoured for their contributions in the development of the community in the US state of Michigan.
The awardees are Vice Chairman of Warren City's Board of Review Faisal Ahmed, Member Aziz Chowdhury, Crime Commissioners Suman Kabir and Nizam Ahmed, Beautification Commissioner Khwaja Sahab Ahmed,Planning Commissioner Mahmuda Mauri and Cultural Commissioner Seema Begum.
Warren City Council handed the certificate to them at the 25th Annual City Commissions Appreciation Night'held at the Ukrainian Cultural Center in Michigan on May 17.
The certificate of honour was presented by Warren City Mayor James Fountains and Council Chair Patrick Green.