Fizz far from satisfied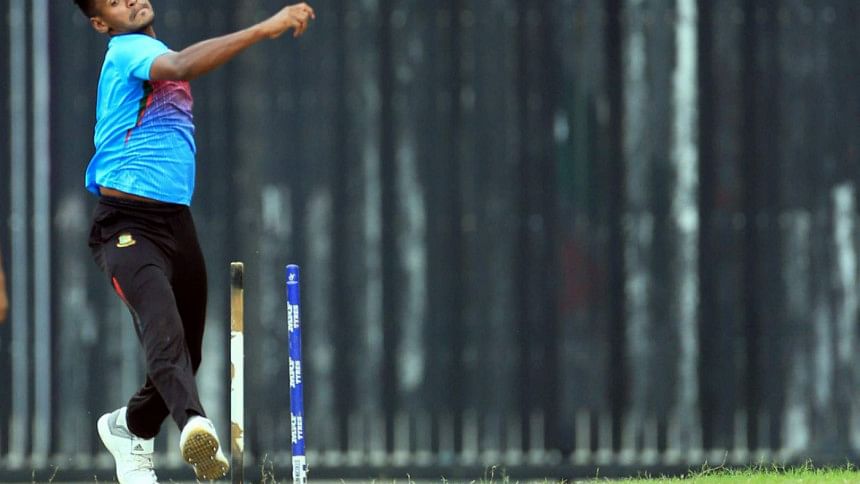 Mustafizur Rahman bowled decisively and took crucial wickets during the last ODI and T20I series against West Indies, which came as a relief for the shaky Bangladesh pace bowling department.
Many were encouraged enough by his bowling to say that the left-arm paceman was all set to get back to his full rhythm but the 22-year old bowler, who is popularly known as Fizz, was hardly satisfied with his bowling and instead believed that he was well behind his standard mark.
 "Not 100 per cent… it was only 60 per cent [his effort during West Indies series]. The rhythm is an issue for pace bowlers. I am now fully fit but it is possible to get my rhythm better," responded Mustafizur when reminded that he looked good while bowling in the last series.
The next question was what he would need to do to make up that forty per cent. "I think there is a scope for me to improve in all areas," came the deadpan reply.
He however promised that he will try to fulfil expectations in the Asia Cup to be held in UAE from September 15. "I have no individual targets but I will try my best to do well. Many have high expectations of me, so my aim will be to fulfil their expectations," said Mustafizur.
The young pace bowler was familiar with conditions in the UAE and opined that it will be the same as home.
"The heat is the same as our country. I played there in 2014 in the ICC Under-19 World Cup. The grounds will be the same in Asia Cup as the ones where I played the U19 World Cup. So, everything will be the same as our country, now let's see what kind of wickets ACC [Asian Cricket Council] offers," said Mustafizur.