BRTC bus fare cut by half for students
With effect from Dec 1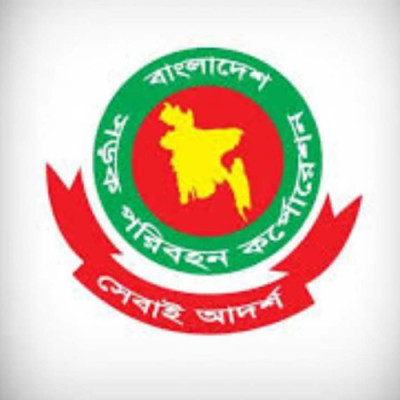 In the face of student demonstrations, the government yesterday decided to reduce fares by half for students travelling on state-owned BRTC buses.
Students can go from one place to another by BRTC bus at the discounted fare from December 1.
No decision has yet been made on fares of buses owned by private transport companies. Private buses are a major player in the country's public transport system.
There are 76,585 registered buses and minibuses in the country, according to BRTA.
Over the last couple of weeks, students have been demonstrating on the streets demanding a 50 percent discount on public transport. On Tuesday, they also gave a 48-hour ultimatum to the government to meet their demand.
On November 3, the government raised prices of diesel and kerosene by Tk 15 per litre, prompting the transport companies to enforce an indefinite strike in the country on November 7 demanding a hike in bus fares.
Amid widespread public sufferings caused by the strike, the Bangladesh Road Transport Authority (BRTA) raised the fares of intra-city and inter-district buses by 26.5 percent and 27 percent respectively.
Road Transport and Bridges Minister Obaidul Quader, also the general secretary of Awami League, said in response to the students' demand, Prime Minister Sheikh Hasina decided to reduce BRTC bus fares by 50 percent across the country.
At a press briefing at his home yesterday, he said, "Students will get the benefit of discounted BRTC bus fares while travelling between 7:00am and 8:00pm."
However, the discount will not be applicable on holidays, he said, adding that the BRTC would soon issue a gazette in this regard.
Talking to The Daily Star, Tazul Islam, chairman of Bangladesh Road Transport Corporation (BRTC), said the corporation has already issued directives to put the discount in effect.
The BRTC has around 1,250 buses. Of them, about 700 operate within cities and about 40 are leased out to different organisations. The rest operate on inter-district routes.
A meeting is scheduled to be held between the BRTA and the transport associations over bus fares today.
Contacted, Khandaker Enayetullah, secretary general of Bangladesh Transport Owners' Association, said the owners do not oppose reduced fares. They rather want incentives for this.
Obaidul Quader hoped that the transport leaders will make a "positive decision" as part of their social responsibility.
On November 23, many students from different colleges demonstrated in the city and threatened to resume demonstrations from today if their two-point demand, half-bus fare and safety, is not met.