Things my child taught me
Motherhood is the most special stage in a woman's life. Every mother makes plans and so did I. Even before conceiving my child, I had planned what I would teach him/her, things that I would focus on. It was a never-ending list that had started from family and cultural values to practical things such as how to count and learning to prepare own meals for survival.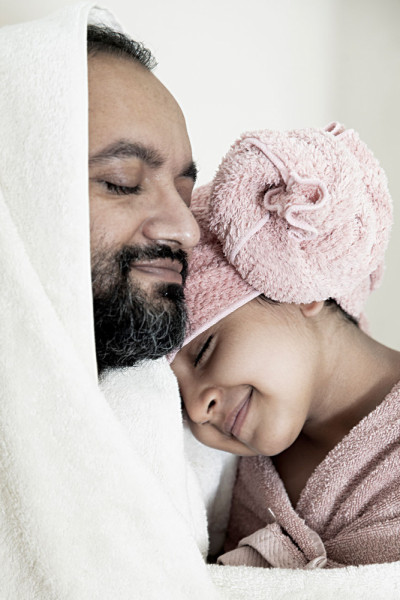 As parents, we are expected to take up the responsibility to teach all sort of things to our children. However, it may come as a surprise but it is a fact that the tables also turn and we begin to learn from our children.
I personally feel that raising my son has been the most eye-opening experience and I have re-learnt many life lessons. Helping him navigate life has really taught me valuable lessons to not only become a better parent, but a better person, and deal with life more effectively.
So, here are some essential lessons that I learnt from my son, whom we lovingly named, Eeshan.
Be curious and try new things
As adults, we are really comfortable with our usual, mundane lives, and we also have familial and financial responsibilities, so we cannot often venture out to new opportunities or explore new areas as we wish. But I have noticed that Eeshan is fearless. Every new toy, place, person is exciting to him and he wants to know, learn more — he does not shy away or care about future consequences or failure. This, I feel, is true risk taking.
Universal love
Children have no sense of hatred or jealousy, and they do not understand any kind of discrimination. It is us adults, who sow the seeds of discrimination in our children's mind. Every morning, when Eeshan wakes up, he asks about his cousins, jethu (uncle), the cat that lives downstairs, our cook, as well as the driver. He understands and realises no distinction. To him these are all those people and cat, who love him dearly.
Attention to detail
Eeshan was quite ill recently, and his father and I had to take him to visit his regular paediatrician. I literally did not sleep the night before as he was crying and waking up frequently due to his fever. So, I just put on a casual dress, was ready to get out of the house and then suddenly heard him saying "Maa, lishpick (lipstick) dao."
He knows that I never leave the house without putting on lipstick, and he had wanted me to put it on that day, even though, being exhausted, I had completely forgotten about it.
Sharing is caring
Eeshan must always share his food. Whether it's breakfast, lunch or dinner, he makes sure that I feed his soft toys; monkey, penguin and bear before I offer it to him. Often, I find the newspaper smeared with food because he also tries to feed those lucky ones whose photos appear in the newspaper!
Never ever give up
We went to a picnic once, and there was another toddler there who had a flower in her hand. Nothing gets in the way of what a toddler wants. So, Eeshan tried and successfully traded his ball for the flower.
Move on and enjoy life
Sadness never lasts long for Eeshan. One moment I find him screaming with tears rolling down those chubby cheeks because I want him to go to bed, the next moment he is happy to read a new book with me in bed.
Children forgive, forget, and move on swiftly because they are too busy enjoying life, which is a skill us adults sadly fail to develop throughout our lives.
As parents and adults, I think we need to worry less about what our children are learning or doing, be less controlling, and allow them to flourish gradually and in their own time. We also need to be more thankful as well as grateful to our children for teaching and reminding us about these important life lessons that we are forgetting to practice and implement in our daily lives as adults.
By Aishi Dastidar
Photo: Navila Ameen Bidhu