ISHO launches pop-up restaurant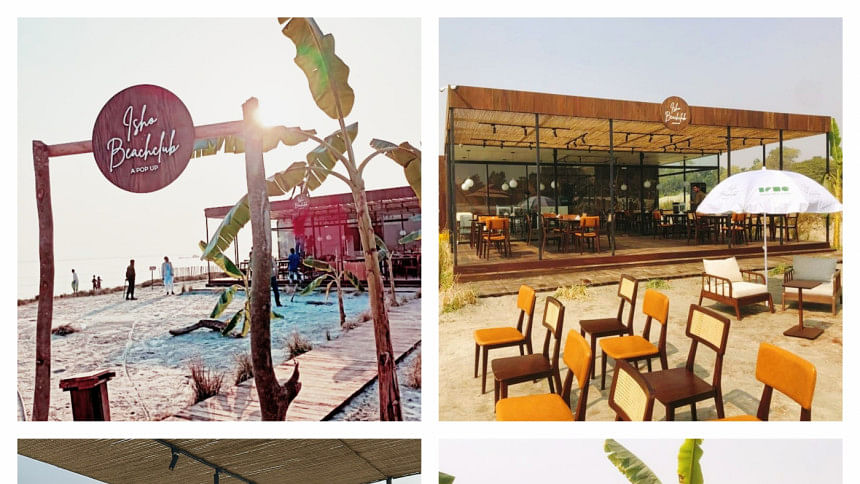 The pioneer of modern furniture and lifestyle in Bangladesh, ISHO, has unveiled the ISHO Beachclub, a pop-up restaurant for the audiences, in the idyllic location of Mawa.  
Perched on the white sands and overlooking the serene Padma River, the ISHO Beachclub is a must-visit for families, couples, lovers of food and travel, and people who want to enjoy a memorable day trip and plan out night events under the stars, away from the city.
Rayana Hossain, Founder & Managing Director of ISHO, said, "The ISHO Beachclub has been designed to become a coveted getaway for unwinding, celebrations, and memorable events, away from the bustle of city life. We envision it becoming a destination for lively experiences with great food and good times for all Bangladeshi audiences alike."
ISHO's Beachclub introduces a fresh concept of pop-up dining to the people. It is bound to become a culinary escape that gives consumers a chance to be one with nature as they engage with ISHO's well-thought-out design, products, and experiential setup.
For those craving mouth-watering international flavours with a local touch, the menu of the Beachclub has been specially curated to offer handcrafted burgers, appetisers, grills, assorted platters, and artisanal mocktails — beautifully plated, so every dish is served as a work of art.
Featuring decked wood-style architecture with gorgeous indoor and outdoor seating and an inviting ambience, the pop-up is also a stop for people who are looking for a place to plan out their date nights, anniversaries, grand parties, corporate offsites, employee gatherings, family get-togethers, pre-wedding photoshoots, engagements, including a plethora of different events.
Situated alongside the brimming Padma River, the ISHO Beachclub allows people to enjoy quality downtime with boat-riding adventures, unforgettable sundowners with live performances by well-known singers and bands, and evenings with outdoor barbeque and live grill.