Besh Jomjomat!
In a rush and looking for a quick lunch on the go? Or just a welcoming spot for the family to get together? Worry not, Jomjomat Cafe gives you the perfect place for your quick fix and relaxation.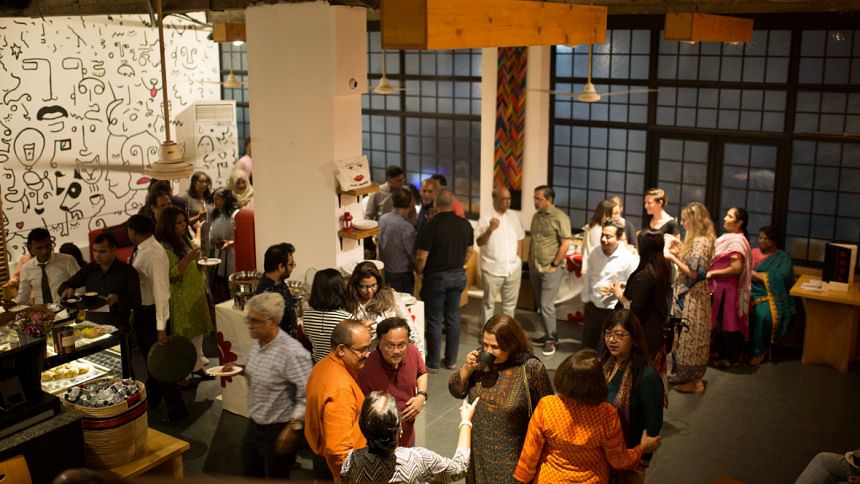 The name of the cafe makes you think that the place is hustling and bustling. However, you would be wrong to think so. The interior decor of the cafe takes you back a few decades— to more simpler times!
The cafe, which opened recently, on 20 August, on Road 113/A of Gulshan 2, has built a reputation of hospitality and quality food in barely two weeks. The owner, Chandana Dewan, started the wholesome and cozy cafe to provide good quality food to both office goers and students of the area. But the reach of the cafe is spreading like wildfire.
One might think that this cafe, just like many others, is another overpriced enterprise. But this is far from the reality of it. The menu comprises of healthy salads, burgers and wedges, rolls, scrumptious desserts and coffee. In fact, every coffee fanatic and dessert lover should definitely pay Jomjomat a visit. Other than that, their burgers and rolls have grown popular amongst office goers and students looking for a quick meal.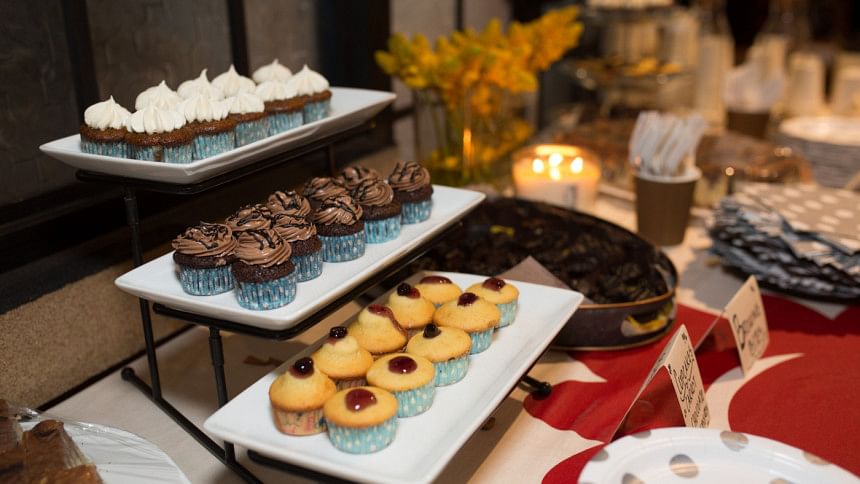 If you are looking for something bigger and more extravagant, the cafe does not hesitate to host private parties, book reservations and also offers a catering service. All upon early notice, of course.
They also deliver to nearby offices quite efficiently. So, if you work nearby, order yourself a warm lunch!
What makes this cafe so unique is their focus on hygiene and usage of local produce. Starting from their coffee beans, provided to them by North End Coffee Roasters, to their burger patty, or to their baked goods, everything is made locally. Not only that, but health conscious people can also let their guards down. The owners make sure nothing is drenched in oil and that even your burgers come with a salubrious salad.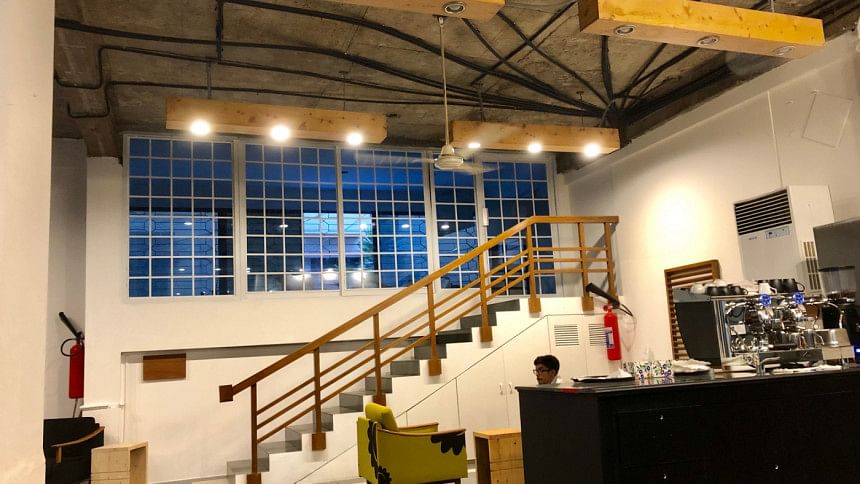 The incentive of the cafe was to create a space for people to relax and let loose.
"It's not just about the food," says Chandana Dewan.
As the cafe develops, she also aims to empower women by not only giving them a secure space to relax, but also by creating work opportunities for females in her cafe.
Even though the family run cafe has just opened, Dewan is planning on expanding their hours, which is currently 11AM-9PM, from earlier in the morning to midnight if the response keeps escalating. With that in mind, the menu will soon feature breakfast items, more hearty meals and mouth-watering snacks, possibly from October.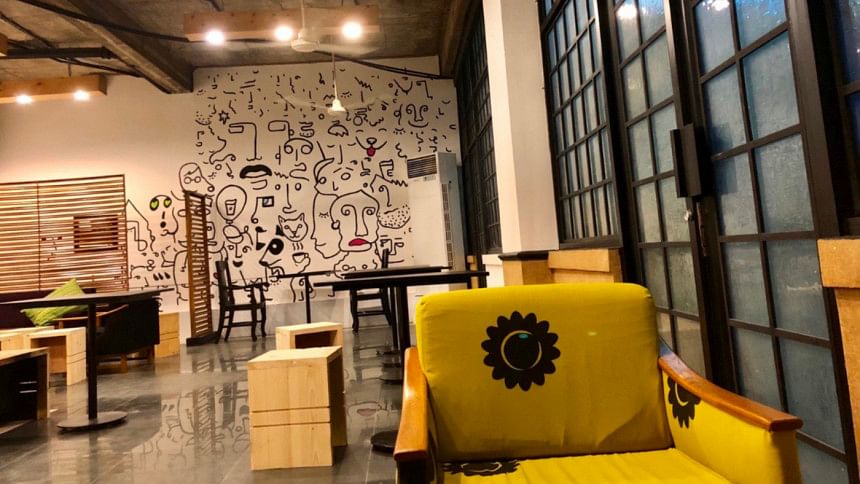 For those of you not being able to experience this flavoursome delight because of distance, fear not. The cafe will soon provide food delivery through FoodPanda and UberEats. So be sure to keep a lookout for when that happens!
With its version of the 1960s vibe and tranquil ambience, Jomjomat Cafe is the ideal spot for anyone to have a date with a good book over a cup of coffee and also a delightful place to get together with friends and family.
To know more visit their Facebook page at-
https://www.facebook.com/jomjomatcafe/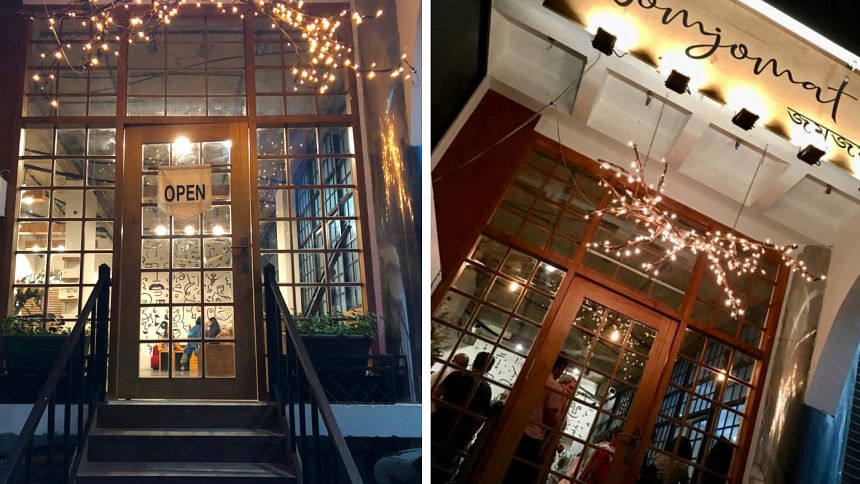 Photo courtesy: Jomjomat Cafe