Meals of memory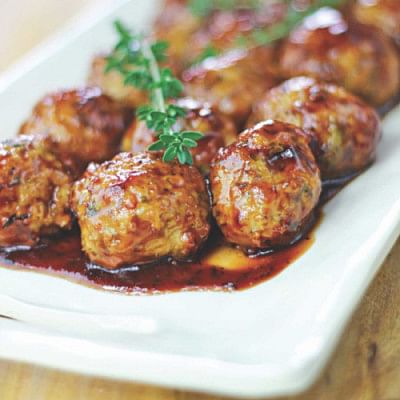 Looking for a great family-friendly recipe or something quick and easy? Then look, no further than chicken. This fantastic collection of homemade recipes shows how versatile chicken can be. Here is some easy ways to make healthy and yummy chicken preparations to bring innovation to your kid's meal.
Spicy Chicken Pita Pockets 

Ingredients

4 pita bread, cut in half to serve
For Filling:

1 onion, thinly sliced

500gm skinless, boneless chicken breast

1 tsp dried oregano

¼ tsp cayenne pepper

¼ tsp ground cinnamon

1 tbsp olive oil

Salt to taste
For yogurt sauce

1 garlic clove, finely chopped

1 lemon zest

1 tbsp lemon juice

100ml yogurt

1 tsp chilli sauce, or to taste

70 gm cucumber grated

½ tsp chopped fresh parsley
Method

Put the sauce ingredients into a small bowl and stir to combine. Add all the filling ingredients to a mixing bowl and mix well. Heat a large frying pan over high heat until very hot. Add the filling mixture and sauté for five minutes, until the chicken is tender and cooked through. Fill the pitta halves with chicken and spoon in the yogurt sauce. Serve immediately.
Chicken and Apple Bites

Ingredients

1 apple, peeled, cored and grated

2 skinless, boneless chicken breast, chopped

1 onion, finely chopped

1 tbsp chopped fresh parsley

50gm breadcrumb

1 tbsp concentrated chicken stock

Flour for coating

Oil for shallow frying

Salt and pepper as require
Method

Spread the apple out on a clean kitchen towel and press out all the excess moisture. Put the chicken, apple, onion, parsley, breadcrumb and chicken stock in a food processor and pulse briefly until well combined. Spread the flour out on a plate. Divide the mixture into 20 portions, shape each portion into a ball and roll in the flour. Heat enough oil for shallow frying in a non-stick frying pan, and fry the balls over medium heat for 5-8 minutes, or until golden brown. Remove and drain on kitchen paper. Serve hot.
The Ultimate Chicken Burger

Ingredients

4 large skinless, boneless chicken breasts

1 egg white

1 tbsp corn flour

1 tbsp plain flour

1 egg beaten

50gm breadcrumb

2 tbsp oil

½ tsp pepper

½ tsp red chili powder

Salt to taste

4 Burger buns

A few sliced tomatoes, lettuce leaves and garlic sauce and mayonnaise for serving 
Method

Place each chicken breast between two sheets of cling film and beat firmly with a meat mallet or rolling pin to flatten the chicken slightly. Beat together egg white and corn flour with salt, pepper and chilli powder, then brush over the chicken. Cover and leave to chill for 30 minutes. Then coat with the plain flour. Place the egg in a shallow dish and the breadcrumb in a separate shallow dish. Dip the chicken breast first in the egg, allowing any excess to drip back into the dish, then in the breadcrumbs to coat. Heat a frying pan and add the oil. When the oil is hot, put in the chicken and cook over medium heat for 6-8 minutes on both sides. Serve the burgers in the burger buns with tomatoes, lettuce, and spoon full of garlic sauce and mayonnaise.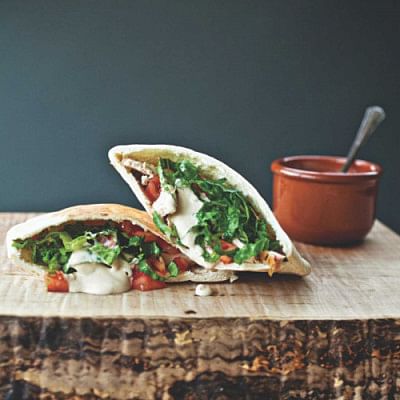 Chicken Lasagna 

Ingredients

500gm chicken minced

Pasta / lasagna sheet

1 cup grated parmesan cheese

1 cup grated mozzarella cheese
For white sauce: 

150gm butter

150gm flour

1 liter milk

Salt &pepper

2 whisked egg yolks

200gm gruyere/ cheddar cheese
For tomato sauce:

400gm chopped tomatoes

1 onion chopped

1 garlic clove crushed

1 tsp dried oregano

1 tsp paprika

4-5 red chili flakes

10-12 basil leaves

1 tsp black pepper

½ cup oil

Salt to taste
Method for white sauce  

Heat butter and flour together and let melt. Once it comes to a boil, add milk, and keep whisking until it thickens. Add egg yolks and whisk continuously. After sometime add grated cheese, salt and pepper. Keep aside.
Method for tomato sauce 

Keep a pan on medium flame and pour in some oil, garlic, onion, dry chili flakes, basil and tomato, and cook until it comes to a boil. Add paprika, oregano, salt and pepper and some water. Let it boil for a minute or two. In the boiling tomato sauce, add chicken minced and cook it. Take off the flame and keep aside. 
Method for lasagna 

In a saucepan add some water to boil and add salt. Let the salted water boil some time, then add the lasagna sheets in it and give it a light stir and cook for 2-3 minutes. Make sure to take them out once they are soft. Transfer the sheets into cold water and later use them after draining properly. 
To assemble 

Apply the butter to the casserole dish then add some white sauce in base, then sheets, followed by mozzarella cheese, then some white sauce, then tomato mixed chicken sauce, and mozzarella. Then spread sheets again and follow the steps till you reach the top. On the top layer, sprinkle the parmesan cheese, white sauce, breadcrumbs. Bake it for 30 minutes at 190 degree C. Let it cool for 10 minutes and enjoy!  
Photo: Collected