Comfort food for lazy days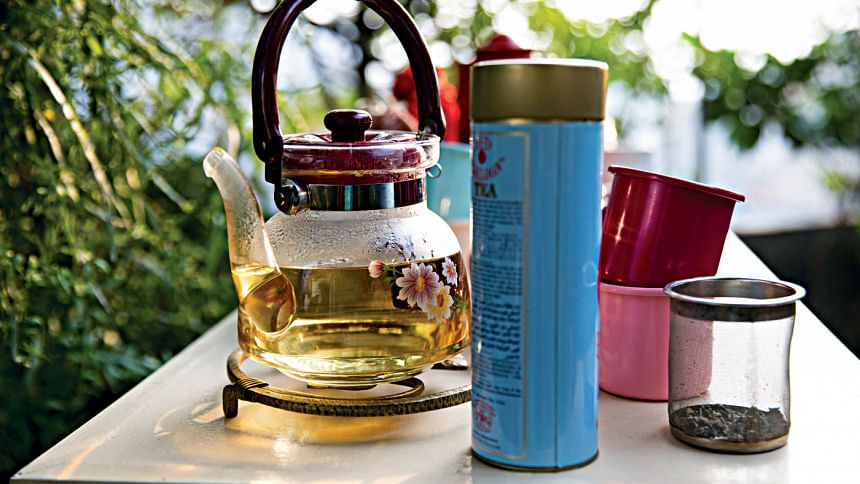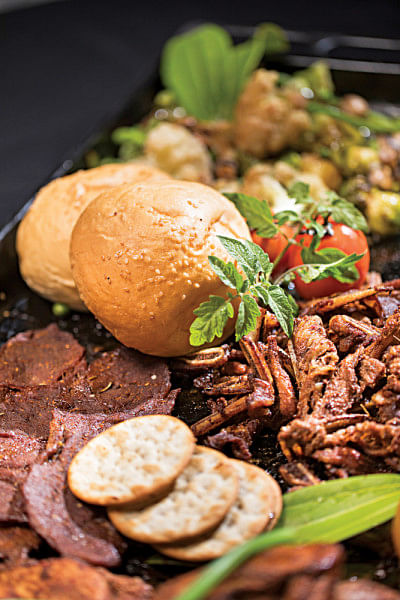 With everyday being a lazy day, we all need closure. Watching movies and reading books all day can become tedious, but a heart-warming snack to go with it can make a pleasant difference. Comfort food can take one's mood from bored and frustrated to relaxed and at ease.
Here are some comfort foods which are sure to fill our hearts and stomachs —
Ultimate junk food
Easy to whip up and satisfyingly indulgent, junk food has been a comforting treat for anyone. Be it homemade or ordered in, sugary drinks, burgers, pizzas, candy, cheesy pasta, milkshakes etc. are kind to the soul if not the body.
Revelling in such feasts are sure to remind one of the times spent with loved ones over cheesy and oily goodness and also to provide contentment and fulfilment in times of isolation and idleness.
Tea plus more
A warm cup of perfectly brewed tea is often enough to provide some solace. But adding a little more sweetness or savouriness to accompany the hot beverage can elevate this comfort food. Pairing one's evening cup of tea with plain puffed rice, nimki, bakarkhani or everyone's favourite butter toast, makes for a blissful combination.
For the sweet tooth
Sweets have always been a sinful yet indulgent treat and one which is difficult to say 'no' to. Starting from ice-cream and waffles to soft spongy roshogollas to baked goods, these are not only mouth-watering comfort food, but also delectable late-night snacks for anyone with a sweet tooth.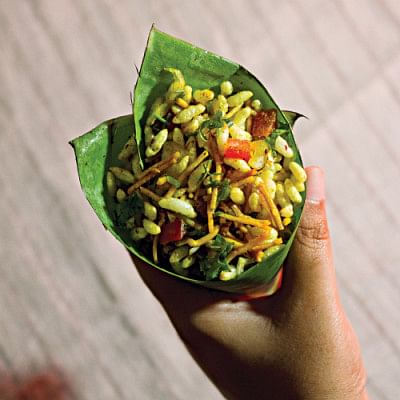 Sweet treats like brownies and cakes can be easily made at home with a mug and microwave in a matter of minutes to enjoy with some chocolate or vanilla ice-cream or with a warm cup of coffee or hot chocolate. For the full indulgent experience, why not all three and have a sweet and chocolaty moment with yourself?
Anything fried
Fried food or crispy goodness is a good alternative to popcorn while watching movies and television series. French fries, potato wedges, fried chicken, pakora, spring rolls and other fried delights make for perfect lazy day snacking. Besides, it is possible to make a personalised snack fuelled by one's gluttonous imagination as almost anything and everything can be fried. The potential of cooking food in grease and oil remains limitless!
But of course, everything in moderation. No one wants to feel sickly as opposed to satiated and unrepentant after such rich indulgences.
All time favourites
Mixed puffed rice ('muri-makha') is embraced in every household and welcomed during family-times or lazy afternoons spent watching movies and reading books. Puffed rice combined with mustard oil, chopped onions and chillies and pickles is a cultural comfort food suitable for any occasion. This snack can be customised to anyone's liking by adding various condiments making it the perfect soul food. Chanachur can be mixed with oil and pickles or eaten simply as it is straight from the packet — the perfect quick snack for night cravings and any time of day.
Comfort food is not only sustenance for the body, but nourishment for the mind, which makes us feel at home. Indulging in these foods bring back memories and fills our minds with a sense of nostalgia and happiness, and also make good company for leisure.
Photo: LS Archive/ Sazzad Ibne Sayed