The strength lies in being needed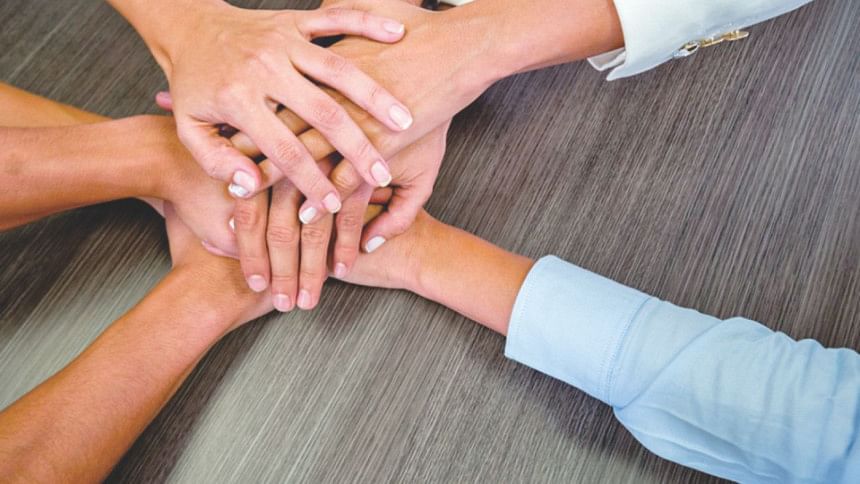 A teacher's day starts with this sentence, "What can I do for a child today?" How does the society and the nation at large, respond to this dedication?
I recollect a sad conversation with a deserving and dedicated teacher who spoke with a very low self-esteem. She informed me that her pay was less than her driver. In a submissive way she was contemplating either leaving her profession or looking for a better offer in another school. I had no comforting words to soothe her. 
The past few months I have been working with a team to complete a "Compensation Survey" of English Medium Schools in Bangladesh. The initiative has been taken by a very noble education system existing here to ensure the continuing pursuit of excellence in educational practice and management in diverse and challenging settings. The institution practices child-centered teaching methods and focuses on school-based teacher training. This survey of salaries and benefits aims to establish a common platform for all schools in this country.
It is essential for the administrative, teaching and non-teaching staff to have a proper "Salary and Compensation Structure" to be loyal to a singular school. Many years have definitely been wasted, but adopting a standard system without delay will lead the sector towards a glorious future.
A few premium schools, which have been invited, have shown reluctance to participate in the survey, not realising that through participation, each participant would also get an opportunity to measure itself in the local market. Be a "good citizen" in your community. No matter how competitive your industry is, we all do better when we collaborate. 
The owners and educational heads of the chosen few praiseworthy institutions are preaching the best lessons to a negligible fraction of students, leaving the majority thriving for a chance to be taught equally. 
This benchmark survey, if effective, would play a significant role in guiding all the schools in this country to a newer level of effective recognition. 
We thank the initiator of the project for giving us the opportunity to work primarily for the teachers aiming to find a permanent solution to instill their allegiance. With the right recognition of their profession and intense training, each teacher will effectively flourish as the most credited and respected citizen.