Your child is a reflection of you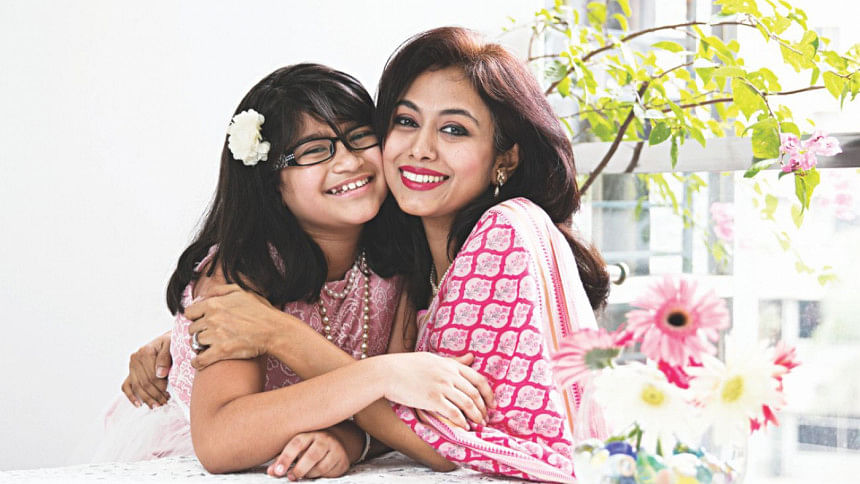 It is not what you do for your children, but what you have taught them to do for themselves, that will make them successful human beings - Ann Landers
One of the most difficult challenges parents now face is to draw the line between what to teach to their children and what to keep for a later time. Working till late hours, parents still strive to instill enough behavioural qualities in their children as teaching every imaginable skill and quality is not possible. 
Some trees require the seeds to be planted in the right way and nurtured, only then will they grow up to bear fruits. Along with making them disciplined, it is important to mould the personality of the children, and also to prepare them for the future, so that they learn to pick themselves up when they fall. They have to be taught not only what to say, but also what NOT to say. 
But what should we actually teach? Your child is your reflection. Every parent knows what is best for their child and there is no "To-Do" list of the "Good Book", but here are some absolute essentials which are often left for the children to find out about themselves, and some never learn the value of it.
Curiosity to learn
You have two options - one, to show so much interest to learn something on your own that when your child thinks about learning something, his eyes sparkle like he is watching something glorious, or two, watch him get bored and struggle to memorise because he just would not pay interest in anything except the cellphone games. Show your child how exciting the making of something is, show him documentaries, take him to factories, and also visit bookstores and museums when you are travelling abroad.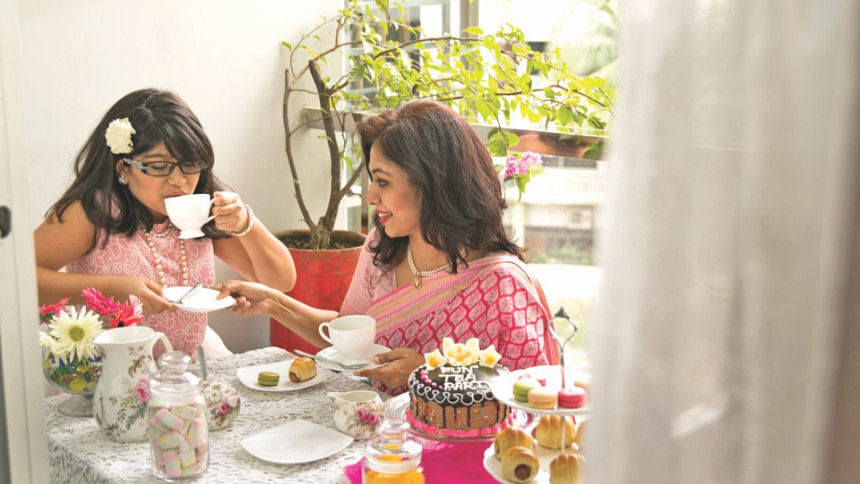 Gender role
Often, girls are taught that they are equal to boys. Girls are educated, trained to play sports that were only played by men even 30 years back, and are now expected to shape their careers like men do, besides perfectly playing the role of a woman. But are the boys ever told that they are equal to the girls? We have to teach our sons that they can do the house chores too. Teach them cooking and cleaning and sharing responsibilities, because boys are as good as girls and being independent does not require a gender role.
Never lose your identity
It is a common tendency for children, in fact for every age, to pick something from the people who are associated with them. You hear the first slang word and you cannot wait to use it on someone else. 
We should regularly show the difference between "fun" and "bad". There is no point in being attracted to something that can result in something dreadful. There will always be people who would be a wrong influence, if you are not the stronger example. 
From childhood, train them to battle frustrations and to not give up and to not give in, because you have to try hard to get on the positive side of life. There will be bad experiences and which side you show them is what they will carry in their heart; to learn from it or to be injured by it.
Self-confidence and
self-respect
We love to see our children succeed, be it in an exam or any competition, and they need to be praised as much as we find the need to be appreciated. But excess praise and pamper can lead to over-confidence and narcissism, and it is very essential to train them to draw the lines of modesty. 
An alternate scenario would be self-doubt, when your child has no confidence at all to make an attempt. We have to teach our kids to withhold positivity and stay focused. No one needs to be perfect and we should just never stop trying. 
It is ok to face failures, because what hurts more than failed attempts are disappointed parents. Teach them to love themselves, and everyone around them, for who they are and not what others can do for them.
Greatness of Gratitude
Thank you, please and sorry have healing powers. It is very essential to appreciate what others do for you, apologise when you are wrong and accept the apology of others. Show the kids what they are blessed with and to be grateful for it. It is only when you are happy with the little things in life that you can learn to live with peace. 
By Sonya Soheli