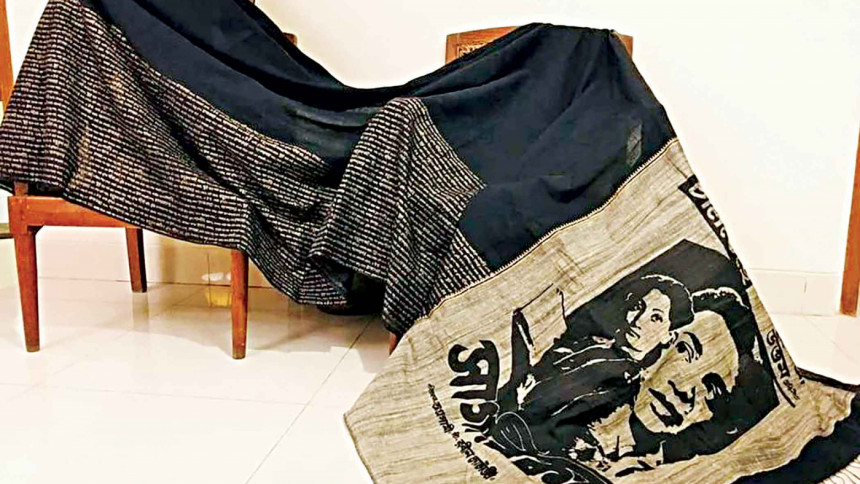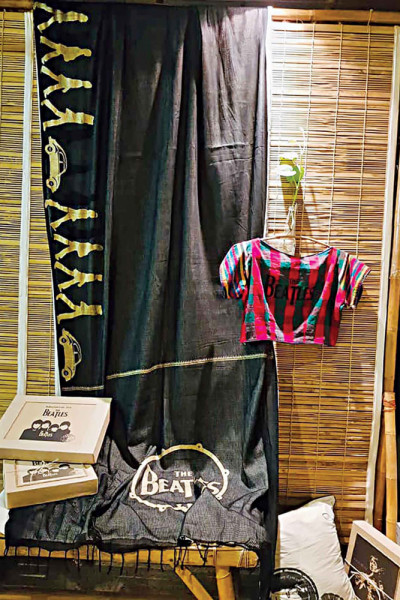 For few designers, it is no longer about fashion, runway, or even fame. It's about creating a legacy, and leaving a better world for the consumers; and while on the journey if there are a few thousand followers on Facebook and Instagram then —why not?
One such brand is Manas by Faiza Ahmed, a popular name in the Bangladesh Sustainable Fashion Arena, a brand that has already marked itself as a torch bearer to establishing change.
"Manas means 'Mind Power', in Sanskrit," reveals Faiza Ahmed, the proprietor and the creative head of the sustainable fashion brand.
"I was always a fan of deshi products including fabric, motifs, craftsmanship, and artwork. However, when I looked for something new to wear, majority of the times I did not like what was being offered in the market, and this very fact encouraged me to make my own clothes," said a determined Ahmed.
While we know that many designers are influenced by the ongoing trends because sales become easier, when things go viral, Ahmed swam against the tide.
"I never conformed to styles that were taking the world by storm. I only produced designs that the creative inside me found interesting. From the very beginning my thoughts and ideologies were to revive the old-age customs of the society, to revive artwork, literature etc., which people almost forgot with time. I wanted my fashion label to mirror the classic and the intellectual heritage of the world," reflected Ahmed.
And based on that notion, Manas produced unique lines associated to Michael Madhusudan Dutta, Quamrul Hassan, and even Mark Knopfler on handloom saris and textiles. "The idea at the beginning was to promote global legends, both national and international, but considering the legal and the ethical aspect I had to put a halt to the idea, because of legal complicacies regarding permission and officialisation. Later, I began contacting the closest acquaintances of the renowned names and continued only with lines where I could take a formal permission. In the future, I wish to work majorly with Bangladeshi artistes, and promote them to the local plus global audience," said Ahmed.
Just when we thought Ahmed would stick to one particular idea, she informed us of several others. Promoting artists, novelists and poets were not all she was thinking about. Ahmed wanted to make huge impact with Manas, in the arena of fashion activism.
"It may not be very popular in our country today, but it is quite popular elsewhere. I want Manas to tell the stories that we usually refrain from discussing", said the self-proclaimed fashion activist. 
She continued, "And based on my experience, a six-yard-sari is the best alternative to being vocal about a subject-matter or even penning a topic of concern.  This encouraged me to begin my work with 'Crimson Pride' where I discuss menstruation, and how it is a matter of pride for every human being. Menstruation allows us, women to embrace motherhood, it is a respectful and very much natural- biological process, why must we act as if it's something to be ashamed of?" explained the designer.
Launching her latest collection – Crimson Pride, at one of the most talked about sustainable fashion exhibition of the year, Ahmed received a lot of praise, encouraging her to go global with her special lines and initiating similar creative projects in the future.
Meanwhile, while collaborating with handloom artists from the periphery of the country and weaving handloom cotton and deshi silk saris with an intellectual twist, she also initiated few other projects at her quaint little store in the 'tri-state' area.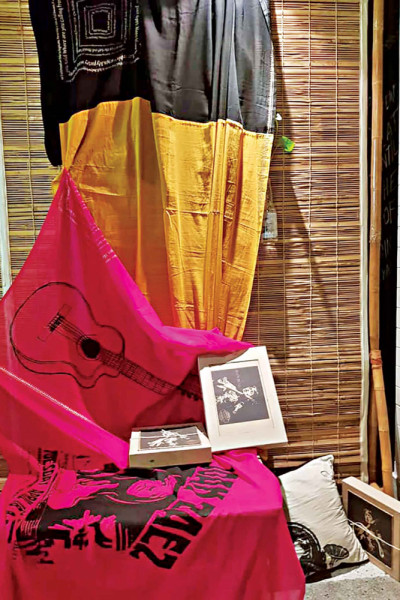 "Staying busy with our lives have made us forget about the get-togethers that we once used to enjoy. The COVID situation is unique, but even apart from this, many of us refrained from being social even when things were normal; the pressure of dressing up and spending lots of money for a simple get-together simply got on our nerves!
"At Cha-Chakra, we encourage everyone to be their plain simple selves, where we have get-togethers, over a cup of tea and light snacks, discussing poetry, literature, and music. No one is bothered about wearing expensive clothes, shoes or accessories, the main theme is to enjoy an evening with substance that impresses our souls, instead of being fake and materialistic," said the diva.
Along with Manas, Cha Chakra and many other brands that Faiza Ahmed single-handedly promotes, one thing was clear; Ahmed wanted to revive the Bengali heritage, traditions and culture. Through all her initiatives, she wants us to come closer to nature, our own souls and be more educated about the heritage of our country.
"It was never just about clothes and fashion, it was always about something bigger, something that makes us more human," concludes Ahmed.
Photo: Manas, by Faiza Ahmed