ASK MAYA APA
www.maya.com.bd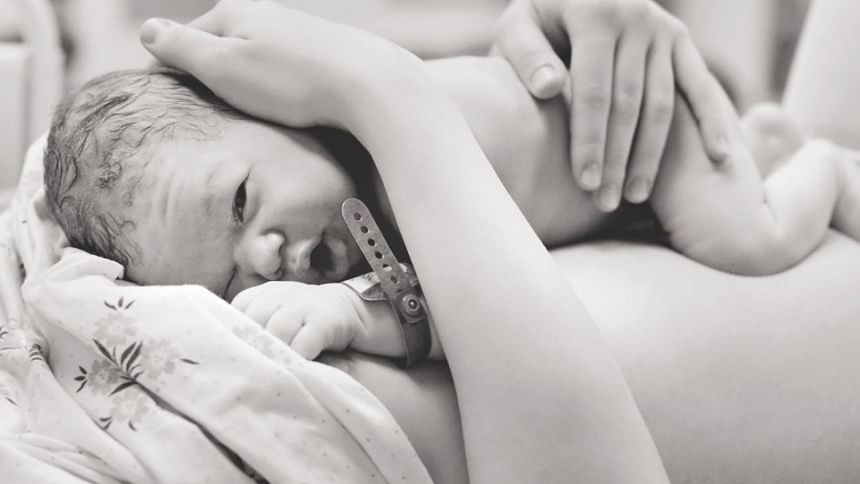 Dear Maya Apa,
I have heard that Zika Virus has been found in Bangladesh. I am worried about this as I don't know that much about the illness and my wife is pregnant. What should we do? 
Dear User,
Thank you for your question. Zika virus has been in the news a lot recently due to it spreading between various countries, but this virus has been around for decades. 
Zika virus was first discovered in 1947 and is named after the Zika forest in Uganda. In 1952, the first human cases of Zika were detected and since then, outbreaks of Zika have been reported in different parts of the world. In May 2015, the Pan American Health Organisation (PAHO) issued an alert regarding the first confirmed Zika virus infection in Brazil and on Feb 1, 2016, the World Health Organisation (WHO) declared Zika virus a public health emergency of international concern (PHEIC). As you said, on March 2016,the health ministry officials confirmed the first case of Zika in Bangladesh.  
To understand the disease, it is important to know how Zika virus disease (Zika) is caused. Zika virus is spread to people primarily through the bite of an infected Aedes species mosquito. These are the same mosquitoes that spread dengue and chikungunya viruses. These mosquitoes typically lay eggs in and near standing water in things like buckets, bowls, animal dishes, flower pots and vases.
They prefer to bite people, and live indoors and outdoors near people. Mosquitoes that spread chikungunya, dengue, and Zika are aggressive daytime biters. 
It spreads through blood transfusion as well,so blood recipients are also at potential risk. 
Most people infected with Zika virus won't even know they have the disease because they won't have symptoms. The most common symptoms of Zika are fever, rash, joint pain, or conjunctivitis (red eyes). Other common symptoms include muscle pain and headache. People usually don't get sick enough to go to the hospital, and they very rarely die of Zika. There is no vaccine to prevent or medicine to treat Zika virus.  The best advice for patients to rest and keep hydrated. 
There is no evidence that Zika can cause death, but some cases have been reported with more serious complications in patients with pre-existing medical conditions.
If you are travelling to an area where Zika virus is present such as Chittagong, ensure that you take precautions such as
Avoid traveling to an area with Zika - But if you must travel to one of these areas, talk to your healthcare provider first and strictly follow steps to prevent mosquito bites during your trip
Take steps to prevent mosquito bites - Wear long-sleeved clothes and stay in places with air conditioning or that use window and door screens 
Keep away mosquitoes from yourself-  When used as directed, these insect repellents are proven safe and effective even for pregnant and breastfeeding women.   Remove or stay away from mosquito breeding sites, like containers with standing water.
One of the reasons, Zika has caused so much fear amongst the public is because of the effects it can have on babies. It has been linked to a serious birth defect of the brain called microcephaly in babies of mothers who had Zika virus while pregnant. Other problems have been detected among fetuses and infants infected with Zika virus before birth, such as absent or poorly developed brain structures, defects of the eye, hearing deficiencies, and impaired growth.  Thus the pregnant women must take special precautions for prevention. 
A pregnant woman can pass Zika virus to her fetus during pregnancy. Transmission also may occur during delivery. 
ZIKA AND PREGNANCY 
If You live in an area without zika: 
See a healthcare provider- Pregnant women who have recently traveled to an area with Zika should talk to a healthcare provider about their travel even if they don't feel sick.  you have symptoms of Zika (fever, rash, joint pain, or red eyes) at any time during your pregnancy, you should be tested for Zika. A healthcare provider may also test for other similar diseases, like dengue or chikungunya
If You live in an area with zika: 
See a healthcare provider- You are at risk of getting Zika throughout your pregnancy. For this reason, healthcare providers can offer testing at the first prenatal visit and a second test in the second trimester. If you have symptoms of Zika  at any time during your pregnancy, you should be tested for Zika
There is no vaccine or medicine for Zika. The best way to prevent Zika is to prevent mosquito bites by using insect repellants, wearing clothes that cover your body well, space spraying, and using mosquito nets.   Remove or stay away from mosquito breeding sites, like containers with standing water.
Prevent spread by having protected sex and proper screening of blood of your partner and yourself. Using condom is an easy and safe precaution. 
I hope we have managed to help you know and understand more about Zika Virus. The main message is to keep yourself and your wife safe and away from mosquitoes to prevent disease. 
Maya Apa