Leading a community out of disaster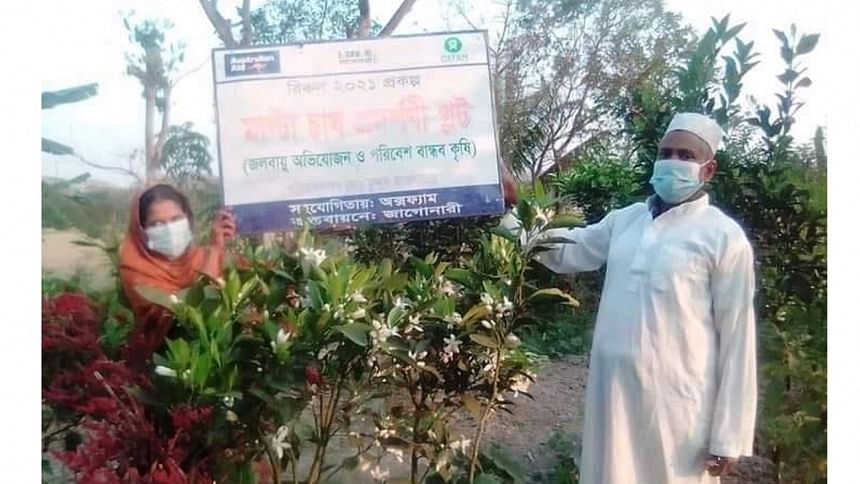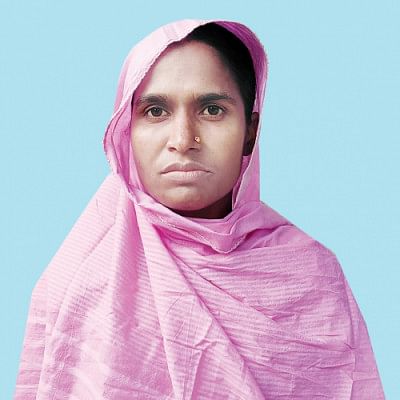 Hashi Begum, from Uttar Manoshitola village in Barguna, took matters into her own hands when the Covid-19 pandemic first hit. She not only resolved to take care of her own family but her community as well.
With the aid of the Cash for Work (CfW) scheme funded by Disaster Response and Recovery Facility (DRRF) of UNDP Bangladesh, and the support of her local community leaders, Hashi Begum became the resident hero of her village.
"My husband had lost his job which was the only source of income for our family. On top of that, no one in the village would believe there was such a deadly virus that was spreading rapidly," recalls Hashi Begum.
The socio-economic conditions were becoming more calamitous every day, more so in the rural areas of Bangladesh. Hashi Begum mentioned how many people in her community were initially sceptical about the virus, and did not believe they would be affected by it. "Amader gram e Corona nai (There's no such thing as Coronavirus in our village)" is what they would say when told to take adequate precautions.
However, a determined Hashi refused to give in to the ignorance, misinformation, and scepticism surrounding the dire reality of Covid-19.
"I started talking to people around me, and convinced them to take Covid-19 seriously. I explained the concept of social distancing, and distributed masks to stop the spreading of the virus," explained Hashi Begum. "Luckily, they believed in me, as I was a member of their community and soon, they started wearing masks and maintaining safety measures such as regular hand-washing and social distancing."
However, things took a turn for the worse when the already struggling village of Uttar Manoshitola came face-to-face with a cyclone. The community had already been suffering economically due to the extensive lockdown, and now the remaining resources were also being laid to waste.
Hashi stepped up to lead her village to safety, ensuring that the locals reached the shelter safely, distributing relief, helping persons with disabilities, all the while maintaining Covid-related safety protocols.
To address the economic fallout of Covid-19 and Cyclone Amphan, UNDP's DRRF in collaboration with Uttaran, started a CfW scheme in the areas that had suffered the most. Hashi's village was on the list.
The chairman of Gourichonna Union, in Barguna Sadar Upazila, listed Hashi Begum in the CfW scheme. As part of the arrangement, Hashi and other community members were tasked with repairing a road over the course of 20 days, where they would earn 300 taka for each day of work.
Familiar with community work and a keen learner, Hashi took on an organisational role. She managed a group of 21 women and four men. With the money Hashi received while working for the CfW scheme, she bought a cow to help her earn some money by selling milk.
Young, strong-willed and dedicated, Hashi Begum is a beacon of hope in her community who has shown exceptional organisational and leadership skills.
"I have already worked actively with this campaign among a few others and I plan on continuing to partake in active community management in the future," says Hashi, who keeps herself involved with various types of community services.