Grocery essentials for grand Eid feasting!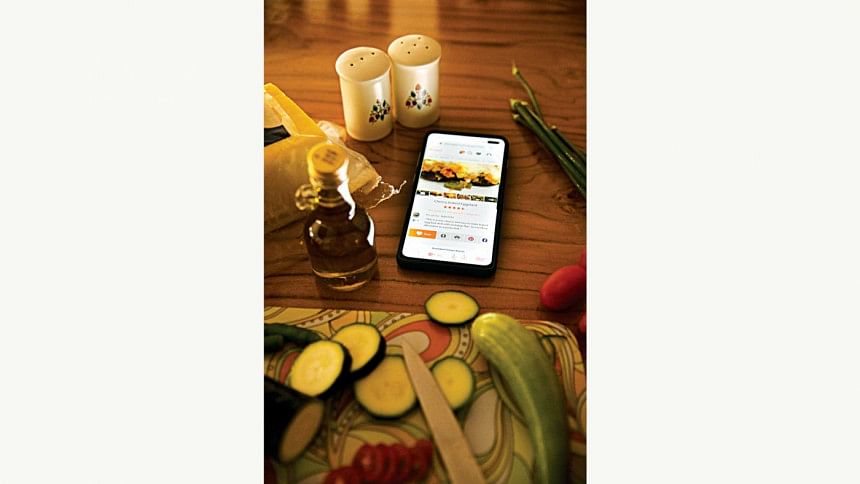 As soon as the moon announces the day of Eid, celebration begins, and so begins the preparation of a grand feast. Shemai on one stove, firni on the other, while there is a huge bowl of marinated beef on the counter; this is the most common scene in a typical Bengali household on chaand raat. However, things might not go as smooth if you are not stocked up on the right groceries. So, we are here to guide you through your Eid grocery shopping, to make sure you have everything you need for a memorable feasting with your loved ones.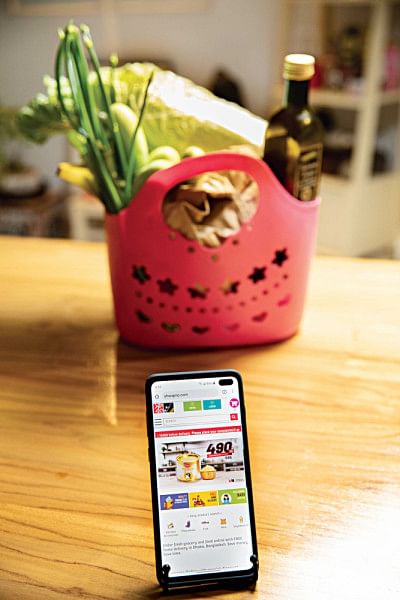 Mains first
First and foremost, grab the items for your main dishes. This includes rice of your choice, beef, chicken (cut for both roast and salads and snacks), fishes like pomfret, bass, hilsa or prawn (of course you are allowed to choose any type but the ones mentioned go well with pulao). Although Eid is the only time when we take a break from veggies and devour meat non-stop, eggplant and pulao complements each other quite well. In addition, some people also like chunks of potatoes in their beef or chicken curry and hence, do not forget to add that as well.  
Spices to bring out the true Bengali
After getting your mains checked off from the list, focus on hunting for the best spices to give your dishes a dash of aromatic magic. Powdered, whole or paste, spices in all forms have major contributions in our Eid dishes. These spices are what give the dishes their signature Bengali touch. So, make sure to have them in adequate amount. Besides ginger, onion and garlic pastes, cinnamon, cardamom, cumin, turmeric, garam masala are the basic spices you will need. The list is extendable.  
Snacks as a teaser trailer
While hosting an Eid party, if your mains are running late, you cannot keep the guests waiting. In the meantime, you need to serve some delicious savoury snacks.
Chotpoti is a saviour during times like these. Hence, while buying spices, check if you have the necessary ones for making chotpoti, and add dabli to your cart. For a healthier snack option, you can try purchasing either dried fruits like dates, apricots and salted nuts or salad ingredients like cucumber, tomato, cabbage, corn, mushrooms, chicken cubes, cilantro, sour curd or salad dressing and some cashew nuts as well. Although we traditionally do not treat salad as an appetiser and have it with pulao as sides, bending the rules a little never really hurt anyone.  
Go unique with dessert
Ingredients for shemai, firni, gajorer halwa are staples and so are mishti and doi. But this Eid, why not try something out of the box? In this intensely hot weather, why not make some cookie dough ice cream for a soul soothing sweetness? Some heavy cream, milk, butter, flour, condensed milk, brown sugar, vanilla essence and chocolate chips are all you will need.  
Beverages for the chill
Our Eid feast is incomplete without the refreshing sips of chilled cola. And of course, the traditional borhani and mattha are timeless classics. So, do not forget to pick up a few bottles of your favourite beverages. Furthermore, there are many who crave tea after a good feast. For those, stock up on tea as well.  
Miscellaneous and more
Milk (both liquid and powdered), ghee, butter oil, soyabean and mustard oil, (after all what is Bengali cuisine without oil and spices), almonds, pistachios, dried grapes, rose water, vinegar, etc., are necessary miscellaneous items. These are all generic items which are used in multiple dishes.
So, this Eid, be organised with your grocery shopping and have a happy meal with your family and friends!
Photo: LS Archive/Sazzad Ibne Sayed