Safiya Sathi's Wedding Collection 2022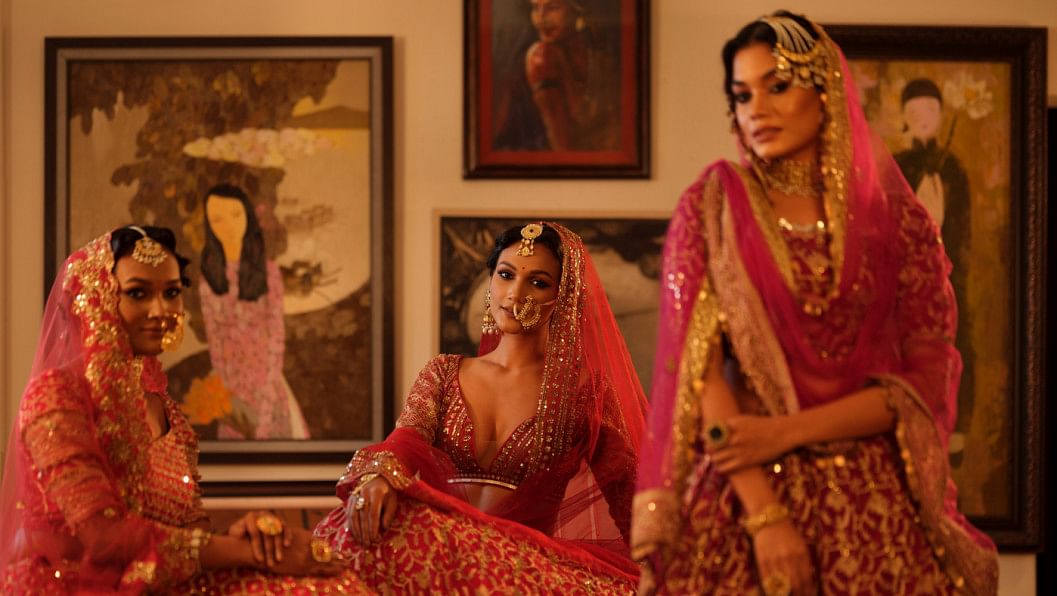 Not following a conventional career path is always a challenge. Back in the day, any career other than medicine, engineering, or business was considered a recipe for failure. Safiya Sathi, a renowned fashion designer today, also had to face something similar. Ever since her childhood, Sathi always felt drawn towards designing and drawing. Cutting out design pieces from magazines and collecting them was one of her favourite pastimes. But like any other Bangladeshi family, her parents had different dreams for Sathi.
Safiya Sathi chose to follow what was traditionally accepted back then. As she started her undergrad in Resource Management and Entrepreneurship, she soon realised she was going further away from her actual dream. So, she opted to follow her passion parallelly. She started her journey as a designer through an online page in 2013, and the rest is now history.
Starting with designing dresses for close friends and family, she soon found that people are accepting her designs and Sathi decided to commit to her passion full-time. Even though Sathi started her online presence with designs that can be worn as everyday attire, it did not take much time for her to understand that the few wedding designs that she created were becoming quite a sensation among fashion enthusiasts.
In 2017, she started a separate page dedicated solely to wedding couture.
"The wedding designs in our country have been heavily inspired by Indian and Pakistani styles for years. So, when I decided to explore this genre, I knew I wanted to break out of that," explained Sathi.
With a focus on multi-tread designs and layering, her wedding collection always aims to customise each individual's taste and style. And her soon-to-launch wedding collection is no different than that.
Along with her signature multi-thread work, layers, and long veils, this collection will feature Jamdani motifs as well. With a vision to let the age-old zari work go, you will find many different patterns and motifs of Jamdani in the Wedding Collection 2022 of Safiya Sathi for both the bride and the groom. Yes, you read that right, grooms! As special as the day is for the brides, when it comes to wedding fashion, the grooms are always overlooked but not when it comes to Safiya Sathi. Her designs feature matching sets for the bride and groom, customised full-sleeve coats for the groom, and she is now experimenting with Jamdani motifs of the groom's attire as well.