How to keep your sneakers clean in Dhaka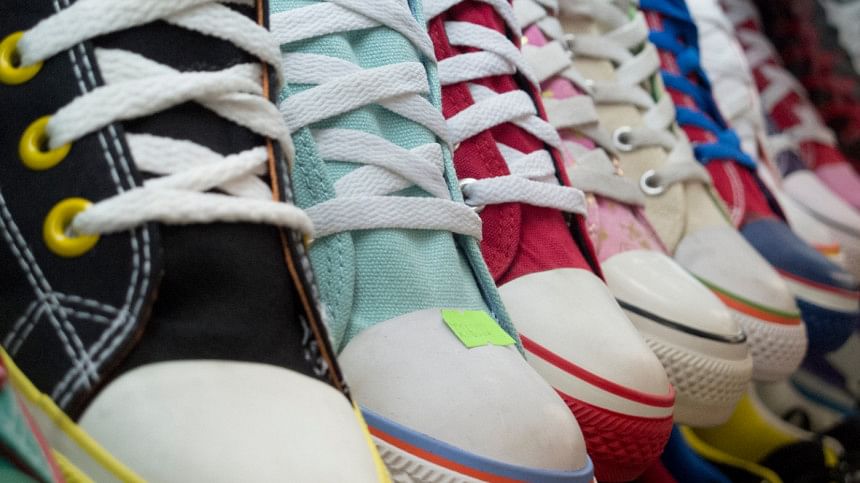 Not going to lie, we can take the easy way out by asking you not to waste your sneakers on the streets of Dhaka but that is not what we are about. We want to help you flex your fancy new kicks and perhaps even wear them semi-regularly while protecting them at the same time. So, without further ado, let us look at a few ways to protect our precious shoes. 
Invest in a cleansing gel 
A cleansing gel can perform miracles. Even the most stubborn stains will leave our lives for good in a matter of seconds. It is especially helpful if you have white kicks. All it takes is a single wipe to help replenish whatever damage the streets of Dhaka cause to your sneakers. However, be weary, as these cleaners are notorious for damaging shoes if used too much. Another caveat here is that they are also not readily available and your best bet is Daraz.  
Rotate between shoes
Rotation not only takes off the stress from your shoes but if you do decide to go for cleansing gels, a rotation system can also help your shoes avoid too much damage. They will also help you avoid annoying creases. In short, backup kicks are the way to go. 
Wet wipes and glass cleaners 
 Here is a combination we bet you did not know about before today — wet wipes and glass cleaners are actually proven shoe cleaners, especially when paired together. Experienced shoe collectors have been using this technique for years to great effect. Unlike specialised gels, wet wipes and glass cleaners are readily available at every household and nearby shops. 
Shoe covers for the win
Covers are available for both indoors and outdoors. While outdoors will only help you on rainy days, indoor covers will lay a nice foundation for you to protect your shoes. The dust our shoes accumulate at home causes a lot of damage so our shoes are dirty even before heading out. The worst part is dust can accumulate at spots we cannot reach with our cleaning kits. Best to address the problem before things get too bad.