Keeping children away from crime: HC directs BGB to generate awareness at border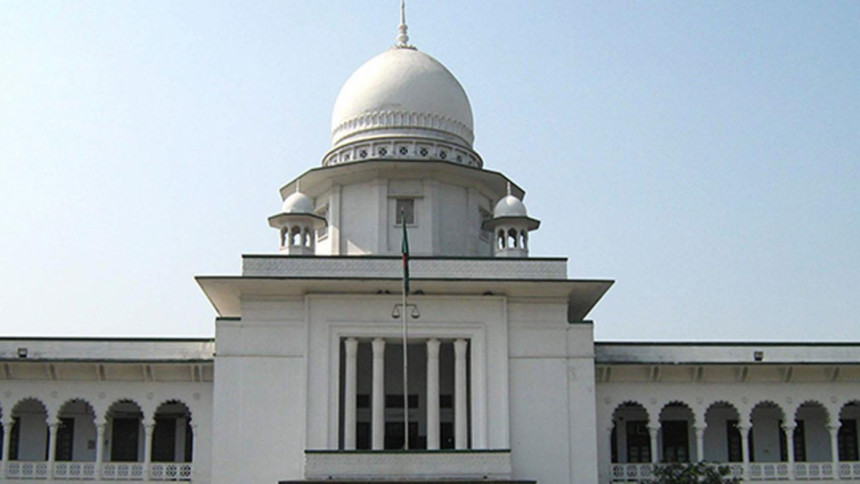 The High Court has directed Border Guard of Bangladesh (BGB) to enforce awareness building programmes at schools in bordering areas to keep children and juveniles away from drugs and smuggling.
The HC bench of Justice M Enayetur Rahim and Justice Md Mostafizur Rahman yesterday came up with the order during hearing a bail petition of a boy who has been implicated in a case filed over buffalo theft in Sylhet.
Nayeb Subedar Md Shahab Uddin, of Sylhet's Jaintapur BGB camp, appeared before the HC bench and offered unconditional apology yesterday and expressed regret for implicating a fourth-grader in a buffalo theft case, showing him as a "19-year-old".
The bench pardoned him after accepting his apology.
It also granted eight weeks' anticipatory bail to 10 accused of the case including the boy from Jaintapur.
The HC also exempted Saidul Islam, the accused, from personal appearance before the trial court in connection with the case.
The boy was also present before the bench in line with its September 20 order.
On September 20, the HC summoned BGB's Nayeb Subedar Md Shahab and asked him to appear before it yesterday (October 7).
The members of the paramilitary force on September 13 seized 20 buffaloes and Nayeb Subedar Md Shahab Uddin filed a case with Jaintapur Police Station against 17 people including Saidul and his family members and eight to 10 unknown people on charge of buffalo theft.