JP ex-presidium member Khaled Akhtar passes away from Covid-19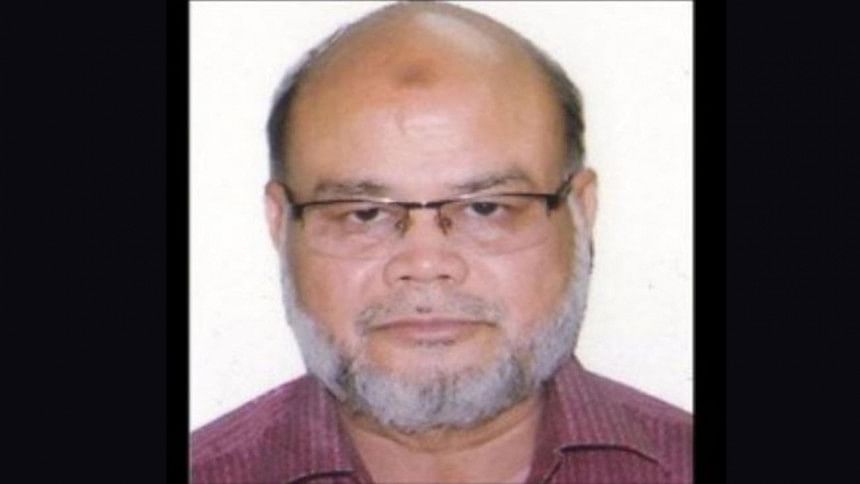 Maj (retd) Khaled Akhtar, chairman of HM Ershad Trust and former presidium member of Jatiya Party (JP), died today after a battle with Covid-19.
"He died at around 6:00 am at Dhaka CMH while undergoing treatment," Khandaker Deloar Jalali, Jatiya Party chairman's deputy press secretary, told media.
Khaled, also former personal secretary of JP founder HM Ershad, had been on life support for the last few days as his condition deteriorated.
Delowar said Khaled was diagnosed with dengue over a month back and then tested positive for coronavirus.
Khaled, also a nephew of late HM Ershad, left behind his wife, three sons, one daughter and a host of relatives, well-wishers and friends to mourn his death.
He joined Jatiya Party after retiring from Bangladesh Army in 1986. He had worked as Ershad's personal secretary first -- later, he was made JP treasurer and then its presidium member.
He, however, was dropped from JP presidium after the party's ninth national council following the demise of Ershad.
Before his death, Ershad formed a trust and donated his assets to it. Later, Khaled was made its chairman.
JP Chairman GM Quader and Secretary General Moshiur Rahman Ranga have expressed deep shock at the death of Khaled and prayed for the salvation of the departed soul.