India claims successful test fire of ASAT missile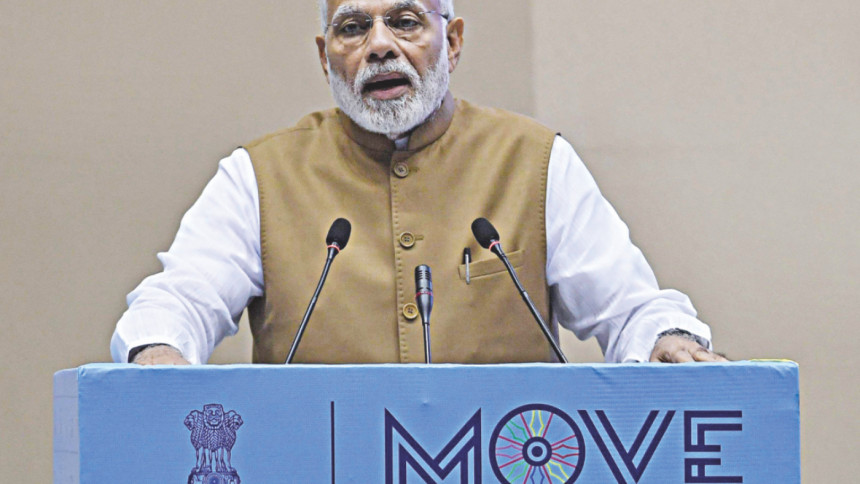 Indian Prime Minister Narendra Modi today announced that India has successfully shot down a low-orbit satellite in space with an anti-satellite missile, becoming only the fourth space power after the US, China and Russia to possess the capacity.
"In a journey of every nation there are moments that bring utmost pride and have a historic impact on generations to come. One such moment is today. India has successfully tested the Anti-Satellite (ASAT) Missile. Congratulations to everyone on the success of Mission Shakti," he said in an address to the nation, our New Delhi correspondent reports.
"There can be no greater pride for the country," Modi said.
"This is a big moment for India. Something that all of us should be proud of. We are not just capable to defend on land, water and air, but now also in space. I congratulate all scientists who have made this possible and made India a much stronger nation," he added.
Modi said Indian scientists have successfully shot down a Low Earth Orbit satellite, 300km away in space. The operation was a success.
"'Mission Shakti' was a difficult mission. It happened in just three minutes. It's a proud moment for all Indians. It's a matter of pride for all of us that it has been done by indigenously developed technology," he said.
The Prime Minister congratulated the state-owned Defence Research Development Organization for the feat.
Modi said India is only the fourth country to acquire such a specialised and modern capability and the entire effort is indigenous.
"India stands tall as a space power! It will make India stronger, even more secure and will further peace and harmony," he said.
He said Mission Shakti was "a highly complex one, conducted at extremely high speed with remarkable precision. It shows the remarkable dexterity of India's outstanding scientists and the success of our space programme."
He said India now "enough satellites that are contributing in various segments such as agriculture, disaster management, communication, weather, navigation etc. The anti-satellite ASAT will strengthen the country's defence."
He said: "India has always been against warfare in the space. This has not changed. Today's test is within the limits of international laws," Modi said; adding: "Our aim is to maintain peace, rather than war-mongering. The aim of our space programme is peace, India's economic and technological progress."
The Indian PM said "today's success will ensure a safe, secure nation. We must always think two-steps ahead and have the courage to move forward."