Virtual Assistant:a three-dimensional avatar, the best classmate for deaf students
A project aimed to benefit people with hypoacusis is creating a stir in Honduras, by using software that converts the voice into sign language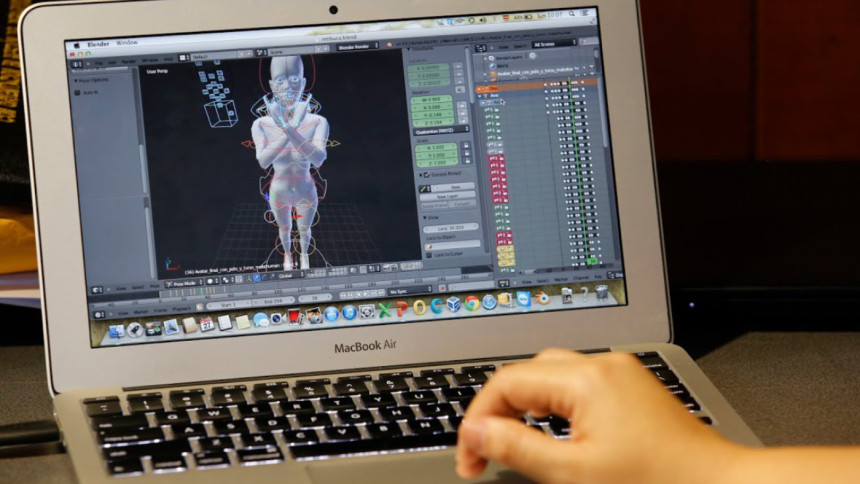 A three-dimensional female humanoid avatar, designed to capture the voice of the teacher and translate it into Lesho, Honduran Sign Language (Lengua de SeñasHondureñ, is set to become the new classmate for students with hearing problems.
The idea is being promoted by Professor YenyCarias, 32 years old, and a team of professionals, who are looking for a way to facilitate learning for people with hypoacusis through technological tools.
Carías, who teaches at the Faculty of Engineering of the Universidad NacionalAutónoma de Honduras (UNAH, National Autonomous University of Honduras), commented that the software serves as a mediator between a person who can speak and a deaf person.
To implement it, the student would need a computer, a microphone and Internet access, while the teacher would simply need to focus on the correct pronunciation of words, in order to enable the avatar to pick up the message correctly and translate it into sign language.
The team works closely with deaf people, with whom they record short videos with words in sign language, which are later introduced into the software. The avatar will be in 3D, with a front perspective, as if you were viewing a real person.
The programmer Emilson Acosta says that the platform is very advanced. "So far we have more than 700 signs recorded on video, of which 350 have been inputted to the graphic design programme," she explains.
The project was designed to be used in higher education. "It is specific to certain areas of knowledge such as mathematics, computer science and engineering", she says. But in the future it could potentially be put into operation in schools and colleges, and benefit a large percentage of the 70,000 people suffering from hearing problems in Honduras, she adds.
-----------------------
The writer is a journalist of EL HERALDO, Honduras and can be contacted at yanivis.izaguirre@elheraldo.hn