The impact of job strain and its coping strategy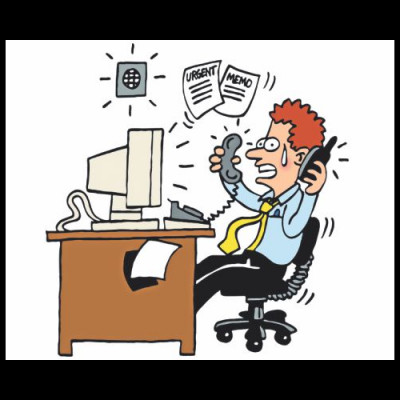 Job strain is the most common form of psychosocial stress at work. It occurs when psychological demands at work are high and job decision latitudes are low (decision latitude is defined as a combination of skills discretion and decision authority). According to the demand-control-support model, high psychosocial demands, low decision latitude and low social support have clearly been linked to poor physical and mental health.
Unfortunately, this is not acknowledged by many of employers and even not by employees all over the world. In many growing countries, like Bangladesh, job strain is not so recognised fact in the sense that employees' health is a matter so as to increasing productivity and reducing health-related cost.
There are a number of reasons behind why we ought to ponder the job strain at the workplace. One of the major reasons is that it is indirectly related to physical health, meaning that when someone experiences stress at work that may increase heart rate and make imbalances in the body's stress hormone adrenaline and cortisol. In the way, persistent psychosocial stress could be an elevated risk of cardiovascular diseases, such as hypertension, heart attacks, and stroke.
Empirical studies have found evidence for job strain as predicting risk factor of poor physical health. Studies have also found that psychosocial demands at work have a strong influence on the onset of anxiety and depression.
It is, on the other hand, evidently true that moderate stress is good for our general health as well as have a positive impact on our daily activities. However, it is not easy to differentiate between moderate and severe stress because it, in fact, depends on how one can cope with the perceived stress.
There are coping strategies pertaining to a stressful event in life, which emphasise the importance of cognitive-behavioural process. Individuals may use a suitable one in order to cope with psychosocial stress. Health Psychologist Kelly McGonigal emphasised the importance of an individual's subjective belief in them as someone who is able to cope with negative stressors and response to stress. She also explained that one should make stress as a friend and urges people to see stress in a positive way. In addition to that, she added, if someone feels stress and thinks more about that, then it has a negative effect on physical health.
Taken together, work-related stress, operationalised as job strain, is related to poor health that we usually experience in our daily workplace. Thereby the take-home message is that if someone feels severe stress at work or to some extent, they should take this into account and try using coping strategies to manage negative stressors that could hinder work-life balance. If necessary, consult with health psychologists and contact with employers/stakeholders to get social support at work and/or in the family. One of the recommendations for employers and stakeholders is that they should facilitate some kind of training relating to coping strategies that can reduce psychosocial stress, and it would definitely be beneficial for employees' health and productivity in a company.
Finally, any solution to a problem often lies in the definition of the problem — so it is our duty to find a solution in the right way.
The author is a Social Epidemiologist at the Department of Occupational and Public Health Sciences, University of Gävle, Sweden.
E-mail: Mamunur.Rashid@hig.se