Bangladesh commits to reducing child deaths from pneumonia in 'Global Pneumonia Forum'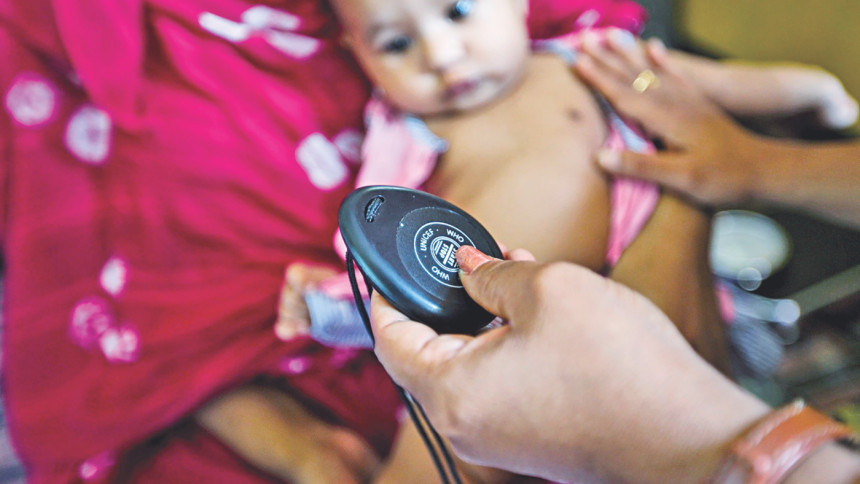 Government officials from Bangladesh committed to reaching global targets of reducing child pneumonia to 3 pneumonia deaths per 1000 live births in 'Global Pneumonia Forum'.
World's first global conference on childhood pneumonia was held in Barcelona from 29th to 31st January which was attended by two Government Officials from Bangladesh, Shamsul Haque, Line Director, MNC&AH and Shariful Islam, Program Manager, National Newborn Health Program and Integrated Management of Childhood Illness, both representing Ministry of Health and Family Welfare, Government of Bangladesh.
A report recently released by Save the Children and Johns Hopkins University highlights that more collaborative efforts to fight pneumonia could avert nearly 140,000 child deaths from pneumonia and other related diseases in Bangladesh over the next ten years.
Pneumonia is one of the leading killers of children under 5 in Bangladesh.  More than 1 in 10 under-five deaths in Bangladesh is because of pneumonia. However, we can save an estimated 140,000 children over the next decade if we act now.
Most deaths from pneumonia in development and emergency context can be averted by ensuring high coverage of pneumonia vaccines, timely treatment of pneumonia at the community level and appropriate infant and young children feeding.