'Menopausal hormone therapy could be good for heart'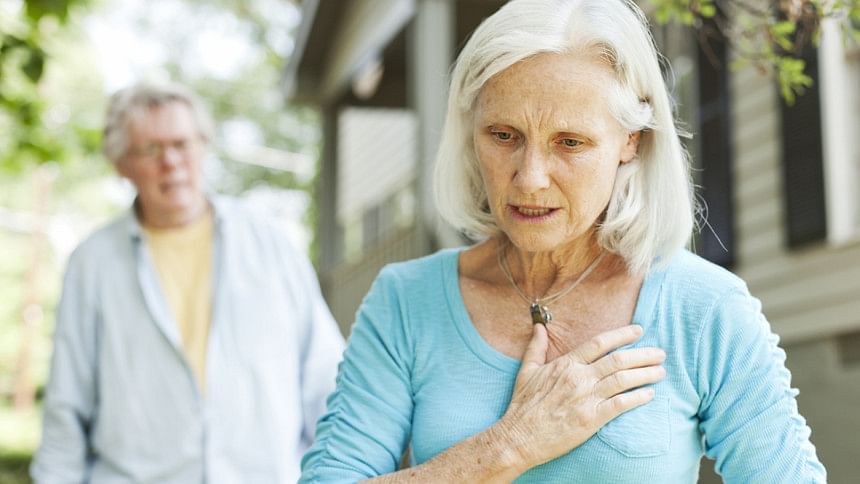 After previous studies have failed to provide a clear answer on the effect of menopausal hormone therapy on heart health, a new UK study has found that the therapy could have a positive effect, potentially lowering the risk of heart failure.
Previously known as hormone replacement therapy, the effect of menopausal hormone therapy (MHT) on the heart health of post-menopausal women is still unclear. Although a large body of data suggests that MHT can have a protective effect on the heart -- leading to it being routinely prescribed for prevention of heart disease -- further research has failed to consistently confirm these results.
For the new study, led by Queen Mary University of London, the researchers looked at data from UK Biobank, a database which includes health questionnaire data, biological samples and physical measurements, as well as cardiovascular MRI data, considered to be the gold standard for imaging and analyzing heart structure and function.
Data was gathered from 1,604 post-menopausal women who were all free from cardiovascular disease, 32 percent of whom had used MHT for at least three years.
The researchers examined the left ventricular (LV) and left atrial (LA) structure and function in the women, changes in which are markers of subclinical cardiovascular disease.
In addition, they also looked at LV mass, as increases in LV mass predict a higher risk of cardiovascular events and mortality.
The results showed that MHT use had no negative impact on cardiac structure and function. In fact, the team found that the women who used MHT had significantly smaller LV and LA chamber volumes, which have been linked to a lower risk of heart failure and death.
There was also no significant difference in LV mass between the two groups of women.
Lead author Dr Mihir Sanghvi commented on the findings saying, "This is the first study to look at the relationship between the use of menopausal hormone therapy and subtle changes in the structure and function of the heart, which can be predictors of future heart problems. This is an important issue because there are 2.3 million women using menopausal hormone therapy in the UK today and current evidence of its effect on heart health is conflicted and controversial."
"Using UK Biobank data, we've now been able to show that the use of menopausal hormone therapy is not associated with any adverse changes to the heart's structure and function, and may be associated with some healthier heart characteristics."
Ashleigh Doggett, Senior Cardiac Nurse at the British Heart Foundation, added that the results should reassure women who are taking MHT, however she added that, "women shouldn't take MHT specifically to improve their heart health, as this study doesn't consider all of the ways this therapy affects our cardiovascular health. For instance, there is some evidence to suggest that MHT may increase your risk of blood clots, meaning more research is still needed to get a complete picture."
The findings can be found published online in the journal PLOS ONE.