New law to curb misuse of antibiotics
Medicine stores to lose licence for selling those without prescriptions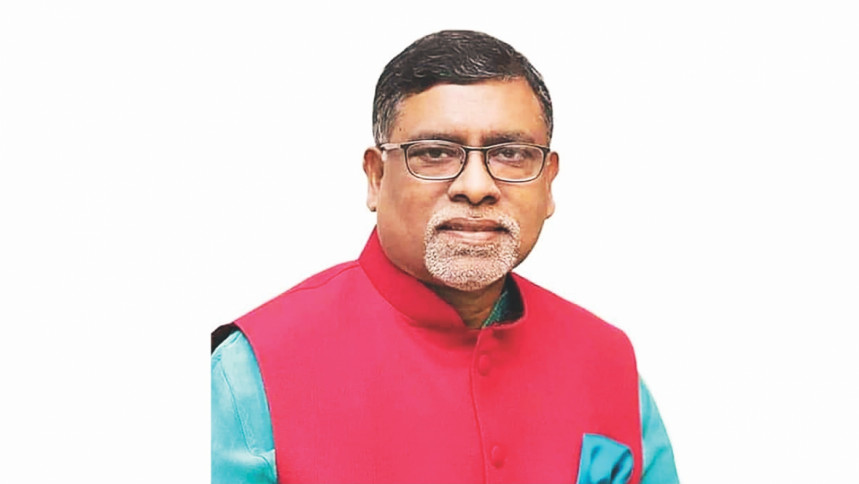 Drugstores will not be allowed to sell antibiotics without prescriptions from registered physicians and their licences will be revoked if they do so, Health Minister Zahid Maleque said yesterday.
"The government is going to enact a new law to prevent the misuse of antibiotics. If any pharmacy sells antibiotics without a prescription, its licence will be cancelled," he told reporters at the Secretariat after a meeting on preventing the misuse of antibiotics.
The cabinet on August 11 approved the Drugs Act-2022 draft in principle with the provision of making it mandatory to have a registered doctors' prescriptions for purchasing antibiotics and sedatives.
A pharmaceuticals will have to preserve a copy of the prescription and maintain a register on the sale of such medicines. Otherwise, the owner will have to face punishment, including the cancellation of the licence.
The draft act also has provisions of a maximum 10-year jail term and Tk 10 lakh fine for four types of offences.
Those are: producing or importing drugs without licences; producing, importing, exporting, marketing, stocking, selling or displaying drugs without registration; producing, selling, stocking or marketing adulterated drugs; and stealing and selling government medicines.
While approving the draft of the act, the cabinet also instructed the authorities concerned to make amendments, according to officials at the Directorate General of the Drug Administration.
Yesterday, the health minister said the misuse of antibiotics is a "silent killer". He said 15 lakh people die every year across the world due to excessive consumption of antibiotics and Bangladesh is also seeing its impacts getting worse.
Zahid said taking antibiotics without prescription has negatively impacted public health. Also, the presence of antibiotics was found in fish and meat -- a matter of grave concern.
He stressed the need for awareness among the public about the excessive use of antibiotics.