None can profit from peoples' lives: Maleque on drive against illegal hospitals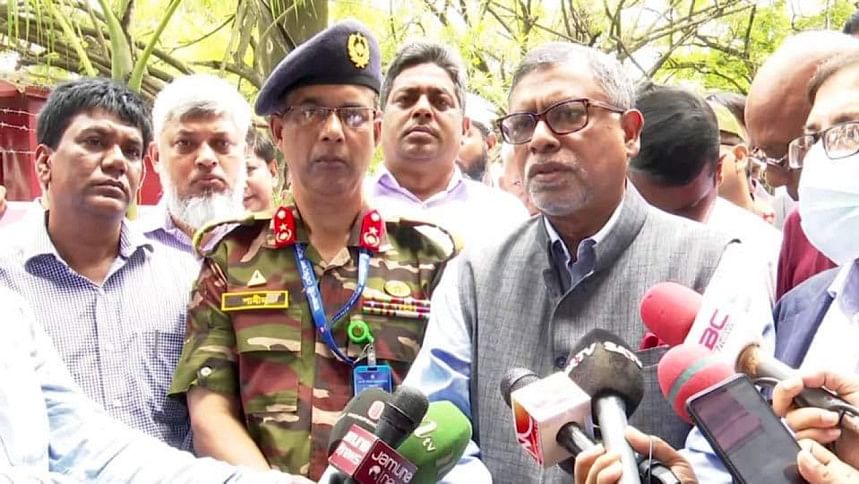 Health Minister Zahid Maleque has said the ongoing drive against illegal hospitals and clinics will continue so that no one can do business with peoples' lives.
The minister said this while talking to reporters after visiting Rajshahi Sadar Hospital this morning (September 15, 2022).
"We won't let any healthcare facility to operate if they don't provide services following rules," the health minister said.
Replying to a question, Zahid Maleque added that hospitals and clinics which have been closed will remain so until they use proper medical equipment and manpower.
"According to the government's rule, no hospitals and clinics can operate without licences. Till now, we've closed down around 2,000 hospitals and clinics for not having licences. We've some conditions that the healthcare facilities will have to follow if they want to continue their operations," the Minister added.
About Rajshahi Sadar Hospital, Zahid said that he has found shortage of manpower there and suggested outsourcing and recruitment for its smooth operation.
Besides, the health minister has also assured upward expansion of the hospital building so that the hospital can accommodate a large number of patients.