Patients again protest dialysis cost hike at CMCH
5 hurt as police charge batons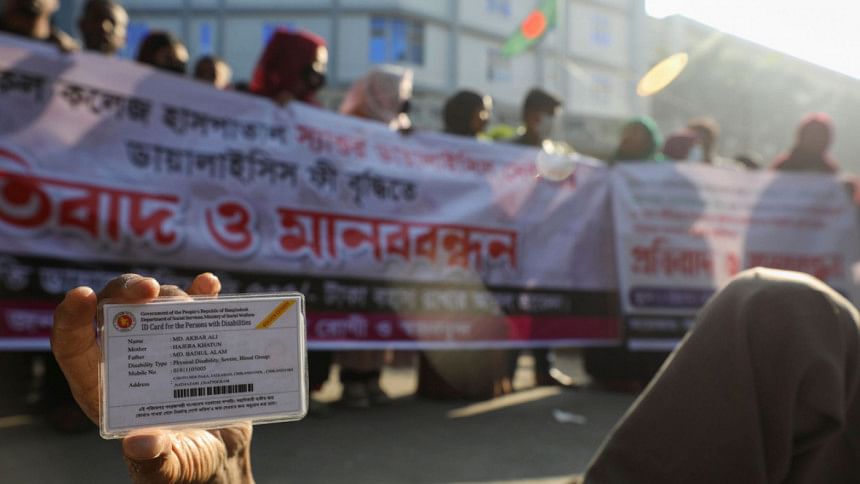 Protesting the recent cost hike for dialysis at Chattogram Medical College Hospital, kidney patients and their relatives staged demonstrations in front of the hospital today once again.
At least five people sustained minor injuries as police charged batons to disperse the protestors on KB Fazlul Quader Road in front of CMCH, according to locals and eyewitnesses.
Earlier on Sunday, they demonstrated in front of the hospital for the same demand.
The protesters, holding banners started demonstrating since 11:00am, demanding restoration of the previous fee.
Vehicular movement on the road stood still for around three hours during the demonstration, said Nurul Alam Ashek, in-charge of CMCH Police Camp.
According to eyewitnesses, when police went to disperse the demonstrating people, some of them got locked into altercation with police and at one stage, police started charging baton to clear the road around 2:00pm.
Contacted, Nurul Alam Ashek said police were requesting the protesters to leave the road as they were staging demonstration in front of the main gate of the hospital, adding that ambulance carrying emergency patients could not enter the hospital.
"When we were requesting them to clear the road, some outsiders who intruded into the protest started hurling brickbats on police and then police went on action charging baton to disperse them around 2:00pm," he said.
Though eyewitnesses said some patients were injured due to the baton charge but Ashek said no patient was injured in this incident.
Meanwhile, CMCH Director Brig Gen Shamim Ahsan said he knew nothing about the demonstration. "I am looking into it," he said.
According to sources, the haemodialysis centre at CMCH has been running under the management of a company, Sandor Medicaids, on the basis of a public-private partnership (PPP) agreement since 2017.
As per the agreement, the company set up 31 machines and poor patients recommended by the CMCH authorities would receive dialysis at a cost of Tk 486 per session, and the government would give Tk 2,180 subsidy for the patients for each session, CMCH sources said.
The protesters, however, said a kidney patient needs dialysis eight times a month, and they had to pay Tk 2,795 the first two times and Tk 510 for each of the rest.
And now, the hospital authorities have raised the fee further. Patients now have to pay Tk 2,935 for the first four sessions and Tk 535 for each of the rest sessions in a month, they said.
CMCH Director Brig Gen Md Shamim Ahsan on Sunday told journalists that the hospital has the capacity to conduct dialysis of 6,500 patients but the number has increased now.
Due to some limitations and as per the directives of the health ministry, the authorities have to raise the dialysis fee. "A letter has been sent to the ministry concerned to inform it about the issue," he added.