8 burn units to be set up across Bangladesh: Health Minister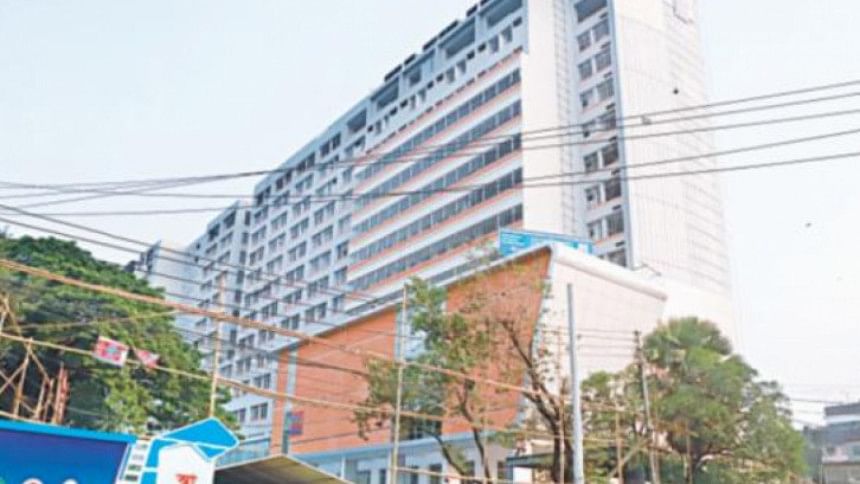 The government has taken plans to set up eight burn units across the country.
Five divisional medical colleges and hospitals in the country will get burn units with Saudi Arabia funding, Health Minister Zahid Maleque told the parliament today.
"In addition, a 100-bed burn unit will be set up at Chittagong Medical College Hospital with funding from the Chinese government," added the health minister.
Besides, a project was taken to set up a burn unit in Mymensingh district and Khulna district under the fourth sector program, he said.
In response to a query from ruling Awami League MP, M Abdul Latif, the health minister said the five burn units would be set up in Sylhet, Rajshahi, Rangpur, Barisal, and Faridpur.
The health minister said the project will be implemented from July 2022 to June 2025. The project was approved at the ECNEC meeting on December 7 last year.
REGISTRATION OF 136 COMMERCIAL DRUGS CANCELLED
In reply to a query from BNP MP, Aminul Islam, the health minister told parliament that mobile courts of Directorate General of Drug Administration (DGDA) has cancelled registration of 136 commercial drugs in 2021 due to non-compliance and other irregularities.
The minister also said that the licences of 49 drug manufacturing companies have been suspended during this period.
Besides, production and marketing of all types of medicines of 14 pharmaceutical companies have been suspended in 2021.
At this time, 2,036 cases have been filed in the mobile court run by the DGDA and a fine of Tk 2.67 crore has been realised on charges of producing and marketing fake, contaminated, and unregistered medicine.
In response to another query from M Abdul Latif, the health minister said that if any sick person is taken to the hospital or clinic or doctors, then there is no chance of refusing to provide emergency medical services to that person.
"Strict guidelines have been issued to all government and private hospitals and clinics by the Department of Health under the Ministry of Health and Family Welfare in this regard and regular supervision is being carried out by the Department of Health in this regard," he added.
Replying to a question by BNP MP Gulam Mohammad Siraj, the health minister said that steps would be taken to introduce separate units in government hospitals in all districts to provide medical services to drug addicts in future.
With Speaker Shirin Sharmin Chaudhury in the chair, today's question-answer session was tabled.