Ending child marriage critical to achieving SDGs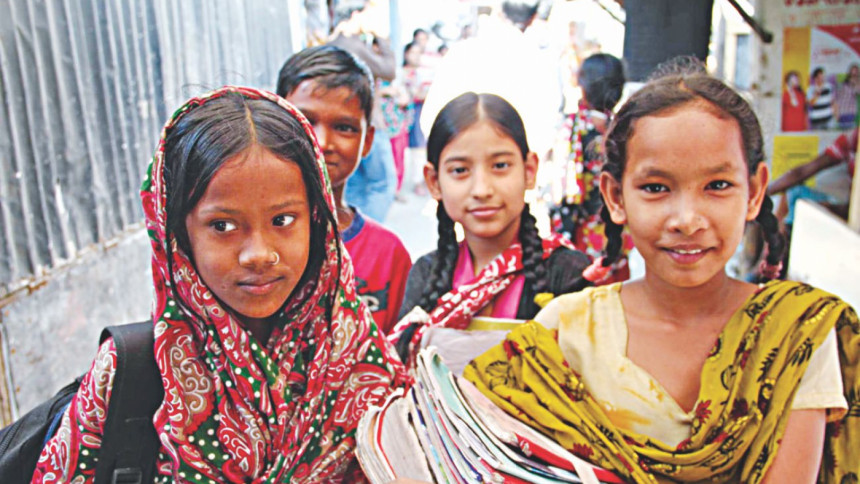 As the world marks International Day of the Girl Child on 11 October, Girls Not Brides is calling upon the international community to prioritize investments to end child marriage, stressing that ending the practice is critical to achieving the Sustainable Development Goals (SDGs).
Lakshmi Sundaram, Executive Director of Girls Not Brides, said eight of the 17 SDGs could not be achieved without significant progress to end child marriage, including those related to poverty, health, education, nutrition, food security, inequality and economic growth.
Girls Not Brides is a global partnership of more than 800 civil society organizations from over 95 countries committed to ending child marriage and enabling girls to fulfill their potential.
"A lack of attention to child marriage held us back from reaching six of the eight Millennium Development Goals. It's vital that we don't make the same mistake again," said Ms. Sundaram. "Child marriage is not just a gross human rights violation, it also prevents us from achieving many other development goals. How can we make progress on education, health or gender equality, for example, when so many girls are married off, kept out of school, have children before they are ready, and exposed to violence and exploitation?"
Across the world, 15 million girls are married each year before the age of 18. Evidence shows that ending child marriage will catalyse efforts towards achieving the SDGs by improving educational attainment, income and maternal and child health.
A recent study by the World Bank and International Center for Research on Women found that the practice costs the global economy trillions of dollars.
To illustrate how ending child marriage will help to achieve the SDGs, Girls Not Brides has launched a short film, available online in nine languages.
"Our film shows that child marriage isn't a niche issue, it's a key barrier stopping us from achieving half of our development goals," said Ms. Sundaram. "If we truly want to alleviate poverty and improve the lives of the 15 million girls married every year, ending child marriage must be a global priority."