2 years passed since the first Covid-19 death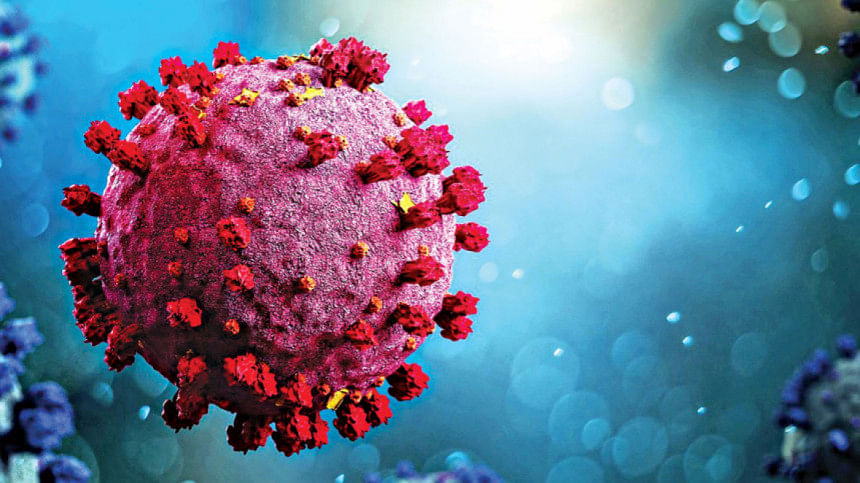 On this day in 2020, one person died in the country for the first time from the Covid-19 infection.
In the last two years, 29,114 people have died so far due to the virus in the country.
On August 5 and 10, 2021, 264 people, the highest in number died in the country from the virus.
After three days without any death, two people died in the country today.
According to the health department, among the seven divisions, the highest number of Covid-19 deaths were reported in the Dhaka division while the lowest deaths in the Mymensingh division.
In the last two years, 12,792 people have died in the Dhaka division while 879 people died in the Mymensingh division from Covid-19.
In addition, 5,862 people died in the Chattogram division, 3,716 died in the Khulna division, 2,141 in Rajshahi, 1,416 in Rangpur, 1,326 in Sylhet and 982 people have died in the Barishal division.
Among the deceased, 18,588 were male and 10,524 were female.
Of them, 87 were aged between 0 to 10 years, 198 were between 11 to 20, 688 were 21 to 30, 1,717 in 31 to 40, 3,423 in 41 to 50, 6,782 in 51 to 60, 9,001 in 61 to 70, 5,102 in 71 to 80, 1,707 in 81 to 90, 371 were aged between 91 to 100 and 36 were above 100 years old.
A total of 1.49 percent died among every 100 Covid-19 infected while 95.73 percent have recovered from the virus.
Till now, a total of 1,950,465 people in the country have so far been infected with the Covid-19.
According to the data of the health department, the Covid-19 infection rate was the highest in June-July 2021--between 20 and 30 percent.
On July 28, 2021, a total of 16,230 people were diagnosed with Covid-19 in a single day. The average detection rate in August last year was 20.19 percent.
In early September last year, when the infection rate started to decrease, life became normal. On September 8, it was below 10 percent. In October, it dropped to an average of 1.77 percent.
From the beginning of November till December 21 last year, the infection rate was within one percent.
Due to the Omicron variant, the Covid-19 infections in the country started surging from December 22. The infection rate increased again in January of this year, but it has decreased since mid-February.
Today, 108 people were diagnosed with Covid-19 in the country while the infection rate is 1.16 percent.