Bangladesh at high risk of HIV/AIDS: Experts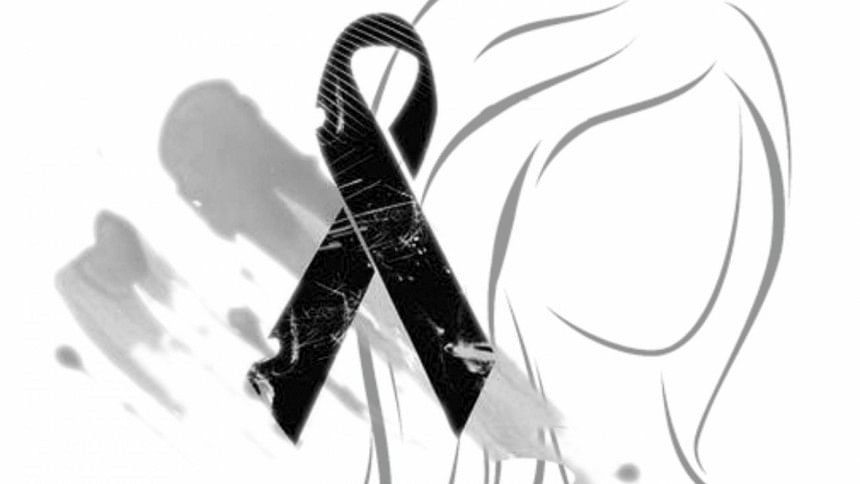 Although the prevalence of HIV/AIDS is low in the country, Bangladesh is still at high risk of the deadly disease spreading due to its demographic transition and easy access to drugs, say experts.
"Bangladesh is a low HIV prevalence country, but we're not free from the risk of HIV spreading," director general of the Directorate General of Family Planning Mohammad Wahid Hossain said at a seminar today.
He said the recent population demographic shows the high number of youths and they have an easy access to drugs, which eventually put them at risk of spreading diseases such as -- HIV/AIDS.
Citing statistics, Wahid said if they stop working on HIV prevention, its prevalence will rise to 7 percent within 25 years which is now only at 0.1 percent in Bangladesh.
Project Management Unit of Link Up Bangladesh, Marie Stopes Bangladesh and Population Council jointly organised the dissemination seminar at BRAC Center Inn, Mohakhali in the capital.
Ella de Voogd of the Embassy of the Netherlands in Dhaka; Felicity Morgan of International HIV/AIDS Alliance, UK; country director of Population Council Dr Ubaidur Rob; acting managing director of Marie Stopes Bangladesh Masrurul Islam also spoke at the seminar.
The speakers said working with youths, most importantly the ones from at risk communities is always difficult as they are the most deprived and stigmatised section of the population.
"They've poor health-seeking behaviour as well as poor health knowledge. Furthermore stigma and discriminatory attitude from the general populace and also from the health professionals inhibits the at risk groups from having access of treatment," Wahid said.
Findings of a study released at the seminar show that an enhanced sensitivity training to medical service providers reduces the stigma and discriminatory attitudes towards the at risk groups significantly.
Representatives from development partners, NGOs, Health Ministry and beneficiaries took part in the seminar.