DU student sues Ducsu ex-VP Nur once again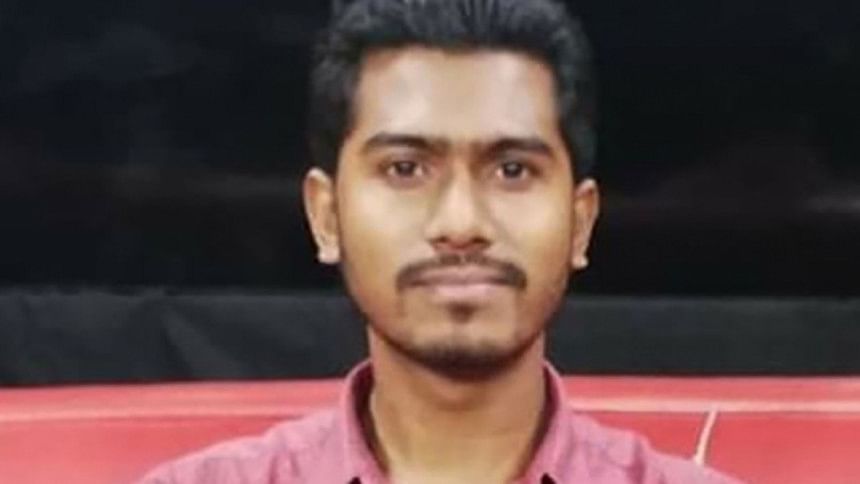 Former Ducsu vice-president Nurul Haque Nur and five leaders of Sadharon Chhatra Odhikar Songrokkhon Parishad were sued in another rape case on Monday evening when its leaders and activists were taking to the streets to protest a previous case.
The female Dhaka University student, who earlier filed a case against the six with Lalbagh Police Station, filed the second case with Kotwali Police Station, accusing them of rape, abetting rape and shaming her on social media.
In the second case, she alleged that she was raped by another leader of the platform in a launch cabin in February.
Leaders of the parishad yesterday demonstrated once again, demanding the withdrawal of the cases.
They claimed the complainant was acting on someone else's instructions to frame their leaders in "false" cases.
Talking to The Daily Star, she said she is a rape victim and that she wanted justice.
The charges in both cases are similar.
In the first case, the complainant mentioned Hasan Al Mamun, convener of the parishad, as the prime accused, alleging that he raped her in his Lalbagh residence on January 3.
She also claimed that she had a love affair with Mamun and that he promised to marry her.
In the second case, Nazmul Hasan Sohag, joint convener of the parishad, was made the prime accused.
According to the case statement, Nazmul took her to Chandpur on February 9, saying he would patch things up between her and Mamun.
As she did not find Mamun there, she requested him to take her back to Dhaka. On their way back, Nazmul raped her in the launch cabin.
The case was filed under the Women and Children Repression and Prevention Act and the Digital Security Act, said Mizanur Rahman, officer-in-charge of Kotwali Police Station.
Mamun and Nazmul could not be contacted for comment.
In both cases, the complainant alleged that Nur in the name of arbitration over the matter "threatened her of character assassination through posts on social media".
The three other accused in the cases are Saiful Islam, joint convenor of the platform, Nazmul Huda, vice president of the organisation's Dhaka University unit, and Abdullah Hil Baki, a student of the university and an activist of the organisation.
Meanwhile, the last two days were full of drama centring the incident. Police detained Nur and six others from Matsya Bhaban while they were staging a demonstration on Monday evening against the case filed with Lalbagh Police Station.
Law enforcers have changed their stance from time to time after the detention of the parishad leaders on Monday. A deputy commissioner of Dhaka Metropolitan Police said they were detained for assaulting on-duty police personnel and unlawful gathering and that Nur will be automatically arrested in the rape case.
But less than an hour later, DMP's joint commissioner (DB) Mahbub Alam said all detainees, including Nur, were released.
But later, Nur was taken to Dhaka Medical College Hospital under DB custody. After treatment, he was taken back to DB office on Minto road. Police said they took him to "complete formalities".
Nur was finally released around 12:30am yesterday.
Meanwhile, Home Minister Asaduzzaman Khan yesterday said action would be taken against Nur as per the law.
Cases were filed against Nur and police are investigating, he told reporters at a city programme yesterday.
YESTERDAY'S PROTEST
The parishad activists yesterday brought out a procession from Doyel Chattar around 11:00am, protesting the cases against their leaders.
The procession, attended by 120 to 150 people, ended at the National Museum
Nur was not present at the demo.
Former Ducsu Social Service Affairs secretary Akhtar Hossain said this is not the first case of assault. It happened many times before.
Meanwhile, Patuakhali district unit Students and Youth Council formed a human chain and rallied in front of the district press club, protesting the attack and harassment of Nur. They demanded the withdrawal of the cases. Nur hails from Patuakhali's Galachipa upazila.
Tangail district unit of Bangladesh Chhatra Odhikar Parishad and Bangladesh Jubo Odhikar Parishad formed a human chain in front of Tangail Press with the same demand around 11:00am.
At one stage, a group of seven to eight youths led by Motinuzzaman Sukhon, general secretary of Tangail Swechchhasebak League, and Tanvirul Islam Himel, senior joint convenor of district unit of BCL, attacked the students and beat them up with sticks, witnesses said.
BCL leader Himel said Nur's supporters delivered objectionable speeches tarnishing the image of the government, which is why BCL men drove them away from the spot.
No incident of assault took place, he added.