Rivers swelling up again in Sirajganj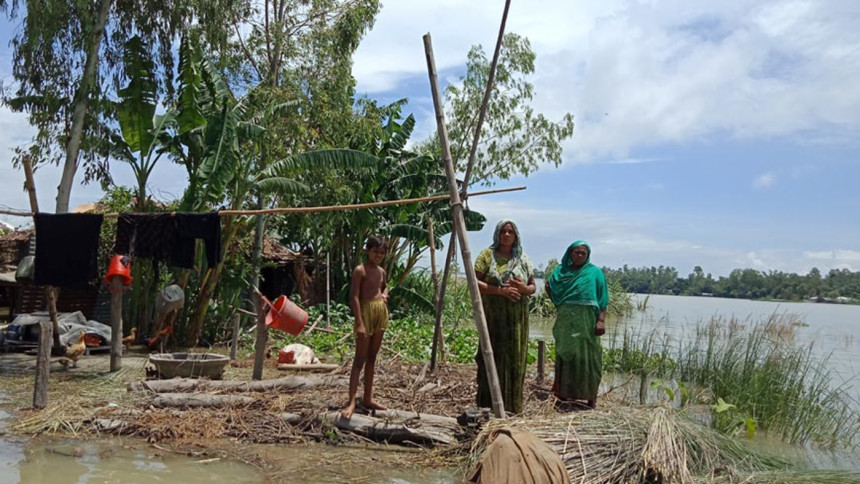 The water level has started to increase for the fourth time in Sirajganj, threatening prolonged floods in the district.
After three weeks of receding water level, Jamuna River started to swell again from Wednesday, according to the Water Development Board (WDB) of Sirajganj.
It is flowing at 12.99 metres, which is 36 centimetres below the danger mark at the hard point of Jamuna River in Sirajganj, said AKM Rafikul Islam, sub divisional engineer of Sirajganj WDB.
At Kazipur point, the water is flowing at 14.85 metres, 40 centimetres below the danger level.
"This is the fourth phase of increasing water level in the district. The water level will be increasing in the next few days but we are hopeful that it will not cross the danger level this time," Rafikul said.
People in the flood hit areas said they are suffering for the flood situation in the last couple of months.
"Flooding is a common problem in Sirajganj. We face this crisis every year. But this year, our suffering has exceeded to an intolerable level," said Mukti Khatun, a resident of Shuvogacha village of Kazirpur upazila.
"I left home in early June when my house got submerged in water," he said, adding that most flood hit people could not return to their respective homes for the unpredictable situation.