Cloudy skies expected today and tomorrow; possibility of heavy rain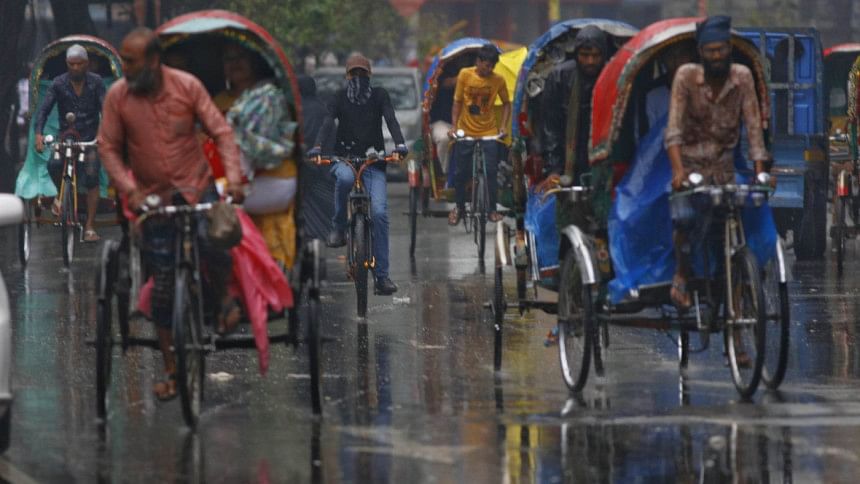 The sky will be cloudy today and tomorrow and there is a possibility of heavy rain across the country.
Following the morning's cloudy sky, many areas of the country, including Dhaka, experienced rain. However, the unexpected rain caused problems for those heading to work and school.
According to a forecast of the Meteorological Department, there is likely to be a lot of rain and thundershowers across the nation today. Some areas may also see hailstorms.
There is some impact of the western low pressure, according to meteorologist Nazmul, who spoke to The Daily Star this morning.
"In addition, pre-monsoon rain is currently occurring. Sixty to 75 percent of the areas in each division of the country may experience rain over the course of the next 24 hours, according to the forecast. There will be comparatively more rain in Sylhet, Mymensingh, and Chattogram. Though not significantly less, there will be less rain in Rajshahi division.
In some areas, there may be moderate to heavy rainfall, added Nazmul.