Chuadanga records season's lowest temperature at 6.3 degrees Celsius today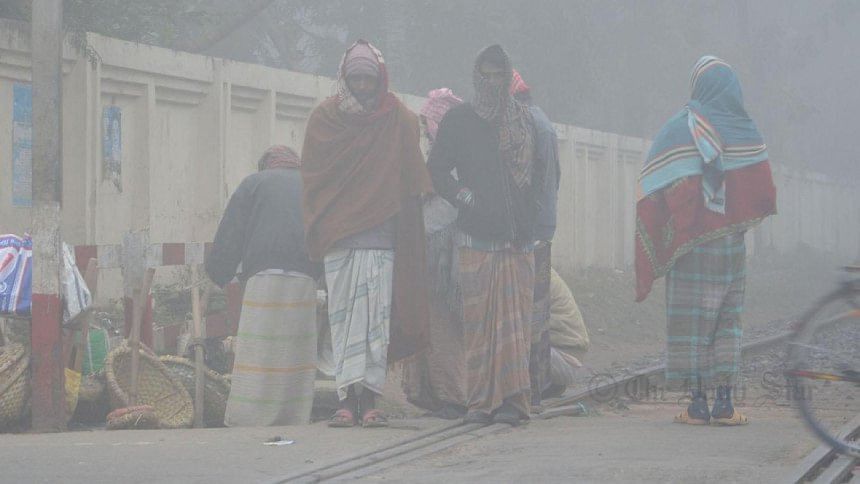 The temperature in Chuadanga dropped to 6.3 degrees Celsius today, the lowest of the season in Bangladesh.
Rakibul Hasan, in-charge of Chuadanga Weather Observatory Centre, said they recorded the temperature at 9:00am.
A mild to moderate cold wave is sweeping over the district and it may continue, he said.
The temperature may fall further in the next few days, he added.
The shivering cold has disrupted the day-to-day lives of people, especially the daily wage earners in the district.
People are being forced to remain indoors due to the cold wave.