No decision to halt power supply during daytime: Info minister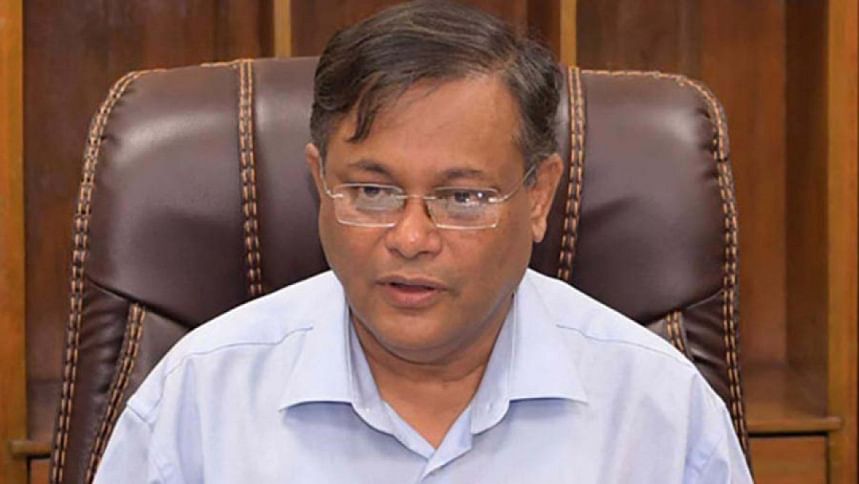 Information and Broadcasting Minister Hasan Mahmud today said the government has not taken any decision to halt power supply during the day.
Hasan Mahmud, also joint general secretary of ruling Awami League said Prime Minister's Energy Adviser Tawfiq-e-Elahi Chowdhury comments were his personal statement and only he can explain it and the government has no such decision.
The minister said this while replying to a question from journalists during a meeting at the Secretariat.
"The PM's advisor can explain his suggestion to stop using electricity during daytime to save power but it's not from the government," Hasan Mahmud said.
Amid an energy crisis that has led to severe load-shedding, the energy adviser to the prime minister on Sunday urged people to try to save electricity so that more gas could be supplied to industries.
Addressing a group of businessmen and trade body leaders during an event at a city hotel, Tawfiq-e-Elahi Chowdhury asked businesspeople to make a pledge "not to use electricity in the daytime".
About BNP's Khulna rally Hasan said bus-launch owners have called the strike on their own and government or the ruling party had no influence over it.