Prohibited from logging Sundari tree trunks seized from pond in Bagerhat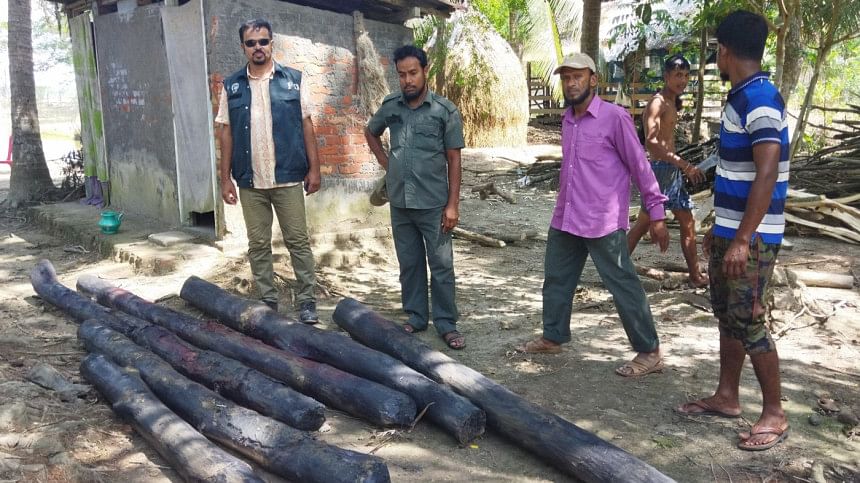 The forest department has seized seven logs of Sundari tree, which is prohibited from logging, from a pond at Guatla village in Morrelganj Upazila of Bagerhat today (May 7, 2022).
The logs were seized from the house of one Rezaul Islam alias Sohag Fakir of the village around 2pm, reports our Bagerhat correspondent quoting Samsul Arefin, officer of Sundarbans East Forest Department's Gulishakhali patrol outpost.
Being informed about the forest department's raid, the house owner Sohag Fakir went into hiding.
Sohag's wife Polly Begum said they have land related animosity with some neighbours.
"They (neighbours) might have put the Sundari logs in our pond and informed forest department to implicate us," she claimed.
"Based on a tip-off, we conducted a raid at the pond and found seven logs of Sundari tree in the pond," said forest official Samsul Arefin.
The woods have been seized, he said, adding that necessary legal action is underway in this connection.