Long queues at petrol pump to buy generator fuel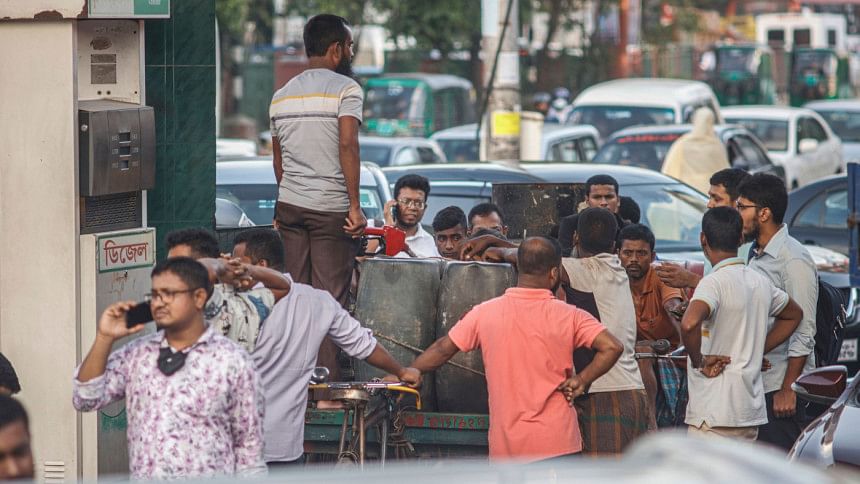 After the national grid line failure this afternoon, people from residential and other complexes rushed to nearby petrol pumps to purchase fuel for powering their generators.
Our staff photographer found long queues in at least two petrol pumps with people clamouring to buy either diesel or petrol to keep their generators operational.
Earlier this afternoon National grid line failure caused power outage to many parts of Dhaka, Chattogram, Sylhet and Cumilla (October 4, 2022).