Gas spewing out from fish enclosure in Bagerhat, being used for cooking by landowner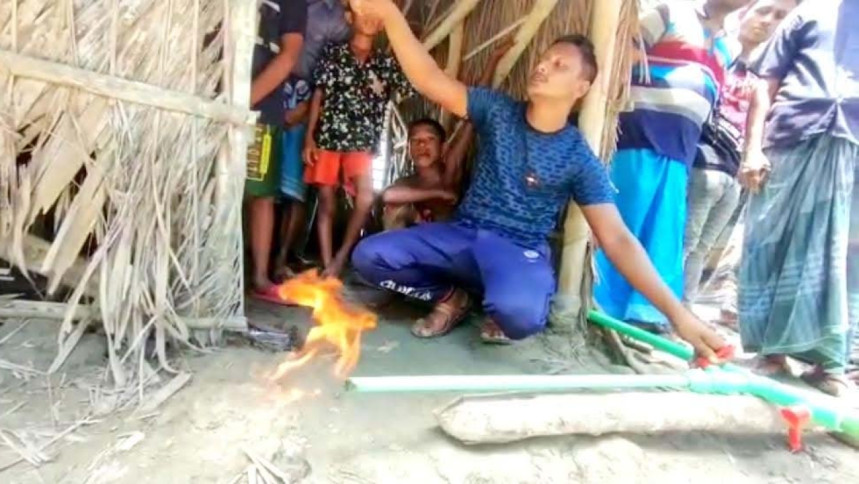 Gas is being emitted from an enclosure at a fish farm in Mongla of Bagerhat. The landowner's family is now using the gas for cooking.
The gas began coming out on Thursday (June 30) morning during sand extraction from the enclosure, and has continued since then, spewing a mix of gas with sand and water about 50 feet high, reports our Bagerhat correspondent.
The incident happened at a fish farm owned by Md Delwar Hossain (30) in Madhyapara area of ​​Mithakhali union in Mongla upazila.
Hundreds of curious people gathered at Delwar's house after the matter came to light.
"I heard that gas is being emitted from an enclosure at a fish farm in this area, so I came to see it. I came and saw that they were cooking with gas,'' said Murad Bepari of Rampal area.
"The gas began to spew out with a mix of sand and water up to about 50 feet high while installing pipes in the fish enclosure to extract sand in three bighas of land.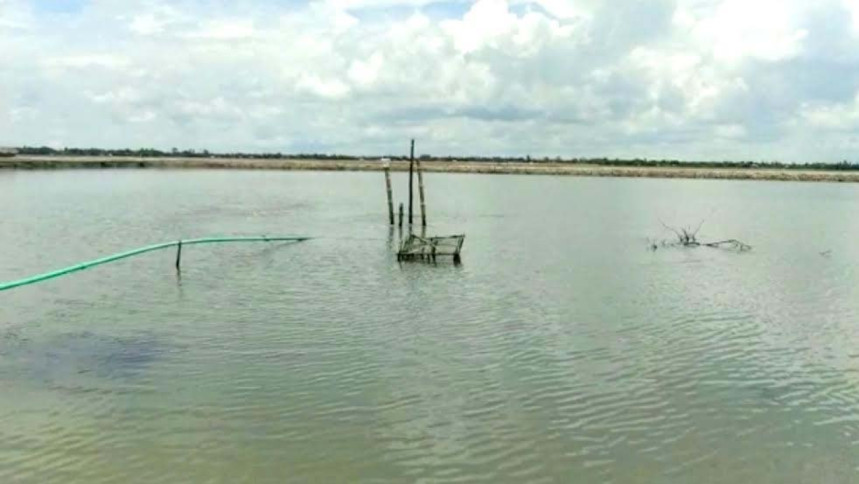 Earlier, five or six years ago, a dredger machine was installed to extract sand from this enclosure but we had to stop lifting sand even then due to gas emission," Delwar Hossain, the owner of the land, told The Daily Star.
"We lined up the pipe to channel the gas out and now I am cooking with this gas," Delwar's wife Sufia Khatun said.
"Gas came out from here about five or six years ago too, but no one ever came to inspect. We can't say how much gas there is. The concerned authorities need to take steps quickly in this regard, otherwise, there could be major damage at any time," said Ukil Uddin Ijaradar, a local union parishad member.
Mongla Upazila Nirbahi Officer (UNO) Kamlesh Majumder said, "I came to know about the matter from locals. After inspecting the scene, we will inform Petrobangla if needed.''