First batch of uranium headed to Rooppur plant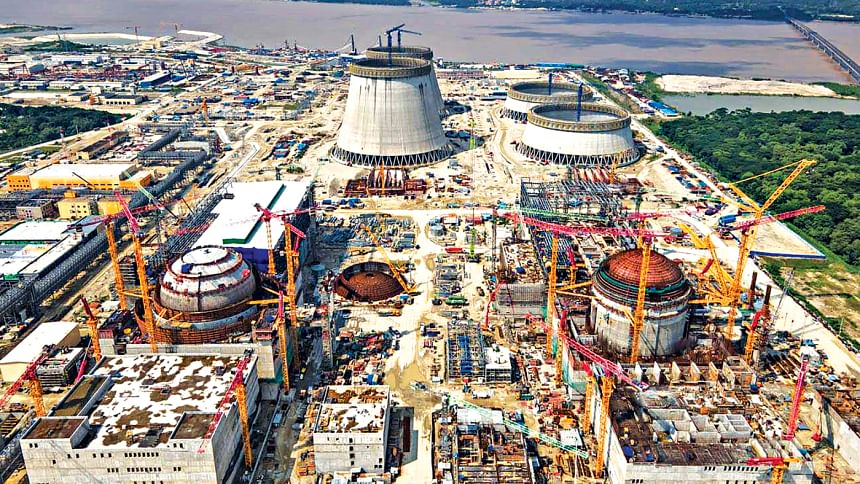 The first batch of uranium, the nuclear fuel for the Rooppur nuclear power plant, which arrived at Dhaka airport yesterday, was being carried this morning to the project site under special security arrangements following international guidelines.
The consignment started for Rooppur of Ishwardi upazila in Pabna this morning and crossed Bangabandhu Bridge around 10:00 am, reports our Pabna correspondent quoting security officials.
Bangladesh Army is leading the security protocol for transporting the radioactive fuel, a senior official of the Rooppur project said yesterday, seeking anonymity.
The fuel is being carried in special vehicles escorted by vehicles of the armed forces, fire brigade, health service personnel, and other necessary security arrangements will be in place, sources said.
Once it reaches Rooppur, the radioactive fuel will then be stored at the project site, sources in the power plant told our Pabna correspondent.
The handover ceremony is likely to be held on October 5. Prime Minister Sheikh Hasina and Russian President Vladimir Putin are likely to join the ceremony virtually, project sources said, adding that the director general of International Atomic Energy Agency is likely to attend the ceremony, project officials said.
A Russian chartered plane, carrying the nuclear fuel for Unit-1 in Rooppur Nuclear Power Plant, reached Hazrat Shahjalal International Airport around 1:30pm yesterday.
The Rooppur Nuclear Power Plant is being built at Ishwardi in Pabna for $12.65 billion. The two units of the plant have a capacity to produce 2,400 MW of electricity. Unit-1 is likely to be commissioned next year.