Electricity problem to improve in 10-15 days: PM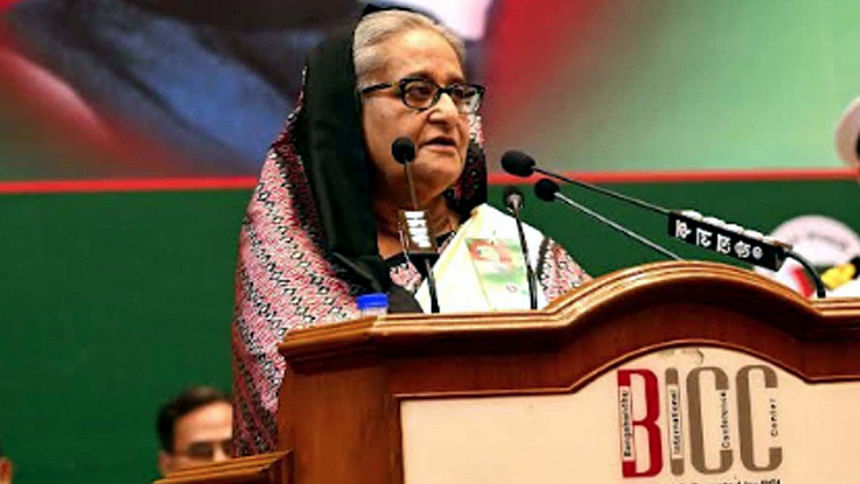 Prime Minister Sheikh Hasina today said more electricity will be added to the national grid within the next 10-15 days ending the ongoing power crisis.
"We have been compelled to make load-shedding ....I can realise the sufferings of the people. We've been trying our best. Some 500 more megawatt electricity will be added within the next day or two. Yet more electricity will be added within 10-15 days. Then there'll be no suffering," she said.
The premier was addressing a discussion arranged by Bangladesh Awami League at Bangabandhu International Conference Centre in the city, marking the historic Six-Point Day.
Hasina said, unfortunately, this time the people are enduring abnormally high temperature. "We couldn't think that the temperature would go up to 41 degrees," she said.
She said lack of rain aggravated the suffering. "We're sitting in meetings time and again to find the ways out and trying to ease this suffering," she said.
The PM said Bangladesh doesn't alone face this problem, which is being caused by global factors.