Dhaka city alone experiencing over 600 MW of load shedding during daytime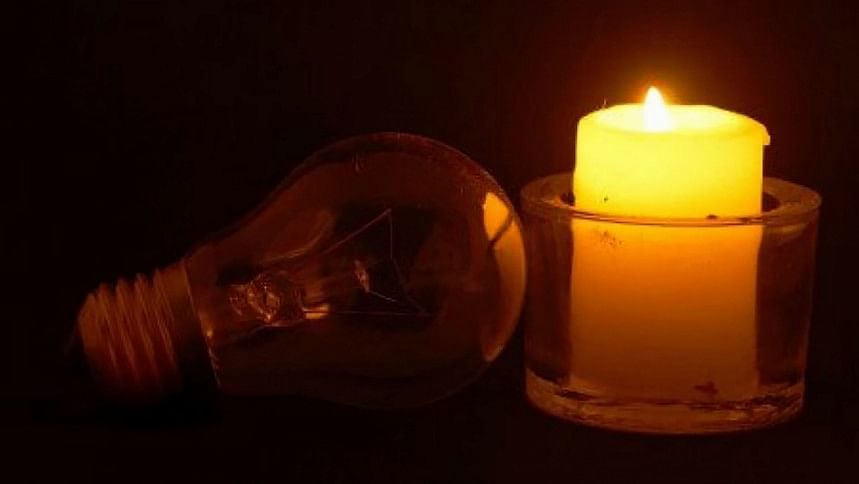 Dhaka has alone been experiencing more than 600 MW of load shedding during daytime when demand for electricity remains relatively low than nighttime.
According to official sources, like the previous few days, the country has been seeing over 2000 MW of power shortage.
As a result, consumers across the country are facing power outages for 6 to 7 hours in different spells during the day.
"After the evening, the situation will be deteriorating with the increase in demand," said a top official of the Bangladesh Power Development Board (BPDB) preferring anonymity.
He attributed the gas shortage for the severe situation in power supply.
"Actually, we have been getting lower supply of gas that forced us to keep at least 25 generation units across the country shut," he said.
He, however, said that if the BPDB receives normal supply of gas, it can produce 6,500 MW of electricity from its gas-fired plants.
"But now we're producing 4667 MW and about 1,833 MW of electricity is not available for gas shortage," he noted.
Meanwhile, managing director Dhaka Electric Supply Company (Desco) Md. Kausar Ameer Ali said that the area under it was experiencing a load shedding of 308 MW in the daytime.
"The Desco is receiving about 800 MW against a demand of 1111 MW," he told UNB.
Desco is entrusted with the responsibility to distribute electricity in Dhaka city's north, north-west and eastern parts while Dhaka Power Distribution Company (DPDC) is responsible for power supply in the south, southeast and central part of Dhaka city.
DPDC Managing director Bikash Dewan said that areas under DPDC has been experiencing a shortage of about 340 MW which might be up after the evening.
He said DPDC has a demand of more than 1600 MW and receiving 1250 MW.
However, consumers are complaining that they have to experience a huge load shedding.
In some areas, people are allegedly experiencing power outages just in every alternative hour.
"Power cuts are frequent and we have been experiencing load shedding in every alternative hour," said Abdus Selim, a resident in the city's Niketan area.
The same experience was shared by Nazim Uddin who lives in Moghbazar area.
State Minister for Power, Energy and Mineral Resources Nasrul Hamid yesterday said that it will take two days to improve the power and gas supply situation in the country.