Coal consumption may rise in Bangladesh this year
Says International Energy Agency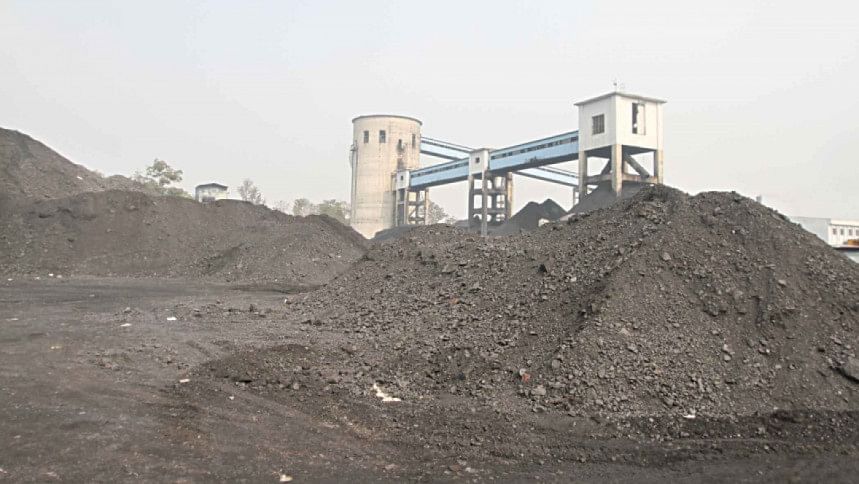 Although the coal consumption declined in Bangladesh last year, it is expected to increase sharply this year, the International Energy Agency said yesterday.
The report said it is not the case of Bangladesh only, as coal use across the world is set to reach a new record this year amid persistently high demand for the heavily polluting fossil fuel.
"Coal consumption in Bangladesh declined by 0.8 Mt to 3.8 Mt in 2021 but is expected to grow by 2.8 Mt in 2022," said the report styled "Coal 2022: Analysis and forecast to 2025".
Explaining the reason behind such rise, the Paris-based agency, in a new report, said the sharp growth in coal consumption is due to the commissioning of the two 660 MW blocks of the Payra power station in March and December 2021.
"At least six other coal-fired power projects are expected to go ahead, three of which, with a total capacity of 2.8 GW, are anticipated to be completed soon," it said.
The report mentioned that the future of the seventh project, the 1.2-GW in Matarbari, is unclear following Japanese trading house Sumitomo's decision to pull out of the project in February after pledging not to invest in new coal-related businesses.
"We expect Bangladesh's coal power fleet to increase to 5-GW by 2025, boosting the country's coal demand to 19 Mt," it predicted.
The report said tight supply and high prices in international coal markets are hitting emerging economies like Pakistan, Bangladesh and Sri Lanka particularly hard.
"At current high prices, they cannot afford to buy enough energy, including coal, which is leading to electricity rationing."
The report said while coal use grew by only 1.2 percent in 2022, the increase pushed it to all all-time high of more than 8 billion tonnes, beating the previous record set in 2013.
The IEA said higher prices for natural gas due to Russia's war in Ukraine have led to increased reliance on coal for generating power.
"The world is close to a peak in fossil fuel use, with coal set to be the first to decline, but we are not there yet," Keisuke Sadamori, the agency's director of energy markets and security, said.