Bangladesh among special invitees in first G20 Energy Transition meeting in India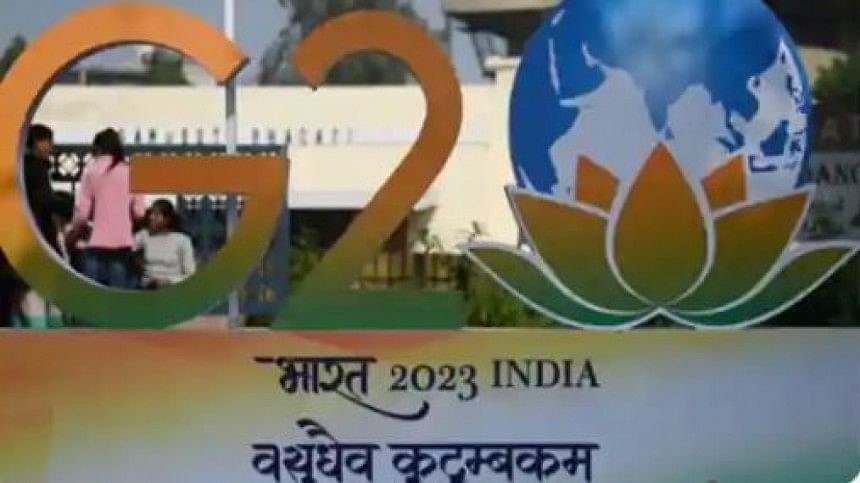 Bangladesh is among the nine special invitees which will attend the first G20 Energy Transition Working Group (ETWG) meeting to be held under India's presidency in Bengaluru from February 5-7, 2023.
The meeting, which will focus on low-cost financing for transition to green energy, will have over 150 participants including G20 member countries.
The other eight special invitee guest countries are -- Egypt, Mauritius, Netherlands, Nigeria, Oman, Singapore, UAE and Spain.
The first ETWG meeting will focus on six priority areas including --
1.Energy transition by addressing technology gaps.
2.Low-cost financing for energy transition.
3.Energy security and diversified supply chains.
4.Energy efficiency, industrial low carbon transitions and responsible consumption.
5.Fuels for future (3F).
6. Universal access to clean energy and just, affordable, and inclusive energy transition pathway.
On the sidelines, the ETWG meeting will be complemented by a high-level international seminar on "Carbon Capture, Utilization and Storage (CCUS)."
The event will deliberate upon the challenging aspects of the clean energy transition and the role of CCUS in addressing them while examining various technological aspects of the value chain, from capturing to storage and utilisation pathways. The event will enable sharing of knowledge from successful initiatives that can be replicated across emerging economies.
India's G20 Presidency will build upon the efforts and outcomes of previous presidencies which have successfully advanced the cause of global cooperation in clean energy transition and have made it central to the agenda of sustainable economic development.
Leading international organisations such as The World Bank (WB), Asian Development Bank (ADB), United Nations Development Program (UNDP), International Energy Agency (IEA), Clean Energy Ministerial (CEM), United Nations Environment Program (UNEP), International Solar Alliance (ISA), United Nations International Development Organization (UNIDO), United Nations Economic and Social Commission for Asia and the Pacific (UNESCAP), will also be a part of the meeting.