$75b needed in next 15 years for smooth power supply: Nasrul Hamid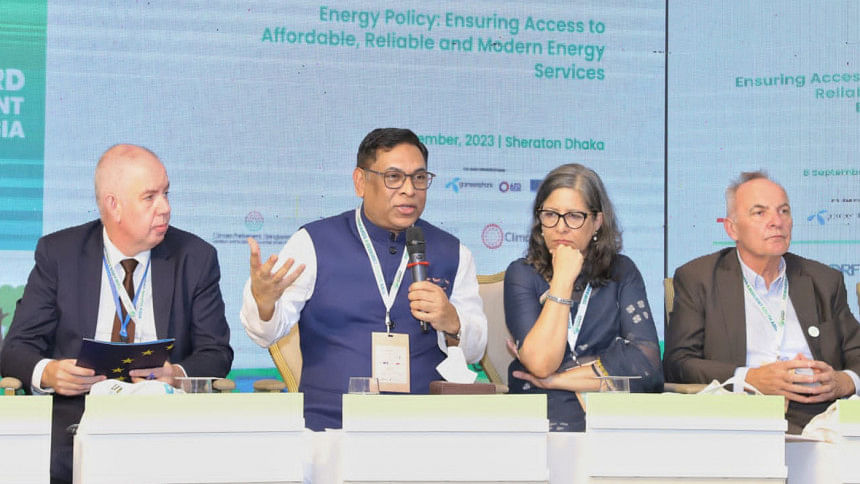 State Minister for Power, Energy and Mineral Resources Nasrul Hamid said today that the government has taken up the challenge of supplying uninterrupted electricity at an affordable cost.
"The power sector needs $75 billion in investment over the next 15 years to achieve the goal," he said while addressing the three-day regional climate conference titled: "Ensuring Access to Affordable, Reliable and Modern Energy Services Towards a Resilient South Asia: Regional Climate Summit 2023."
The state minister said that a successful transition from fossil fuels to clean energy requires coordinated and joint initiatives.
He observed that power and energy consumption vary from country to country.
"Renewables, especially solar projects, have some specific challenges. It needs huge land and it's difficult to implement in a country like Bangladesh where there is land scarcity," said Nasrul Hamid.
But these changes could be addressed through technological advancement, he added.
The government of Bangladesh has taken various measures and initiatives to develop renewable energy including increasing renewable and clean energy consumption, preparing for Integrated Energy and Power Master Plan, Solar Irrigation Roadmap and renewable energy policy.
Nasrul said that there are opportunities for investors to work on solar irrigation pump, solar street light, solar drinking water system, biomass plan, and waste-to-energy projects.
Some six million solar systems have been installed across the country, he said, adding that the government has set a target to generate 24,000 MW of electricity from renewable sources by 2041.
About 10,000 MW of renewable energy projects are under implementation, he said.
The seminar was also addressed by Research and Innovation Center for Science and Engineering Mohammad Anis Talukdar, Research Director of CPD Khandaker Golam Moazzem, Delegation of the European Utilities Green Inclusive Development Team Leader Iduin Kukuk, Grameenphone's CCAO Hans Martin, Director of Centre for Energy Research (CER) Shahriar Ahmed Chowdhury.
The session was moderated by ActionAid Environment Country Director Farah Kabir.