Thriller web-film 'Apolap' coming to Deepto Play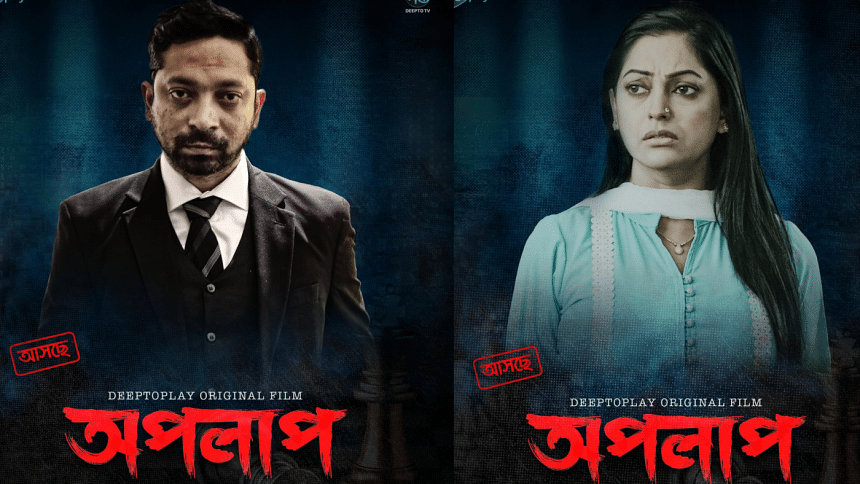 OTT platform Deepto Play's upcoming original web-film, "Apolap", is all set to surprise the audience with an intriguing story. Directed by Muhammad Ali Munna, the thriller stars Imtiaz Barshon, Nipun Akter and Priyontee Urbee, among others.
Centred on themes of suspicion, conflict and crime, the production portrays the tale of Arko, a psychiatrist, who is arrested for the murder of his wife Shumi.
Following repeated police interrogation, Arko has been coerced into confessing to the murder. However, Arko's secretary Barsha believes he is innocent.
In her journey to reveal the truth, Barsha meets up with Arko's childhood friend Saif Hossain, a DB police officer.
"It's a crime-thriller that highlights how love can quickly turn into hatred when doubts and suspicion intrude a relationship," shared the director.
"Through this production we look to reinforce the concepts of love and trust among our audience," he added.
Written by Nazim Ud Daula, "Apolap" will premiere on August 29.